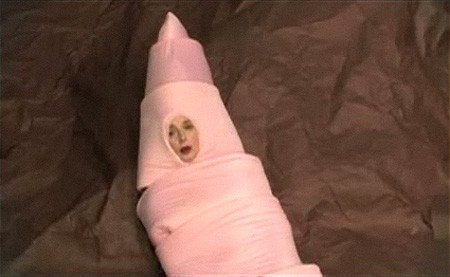 Jon Barrett mentioned these films in our Towletech column back in February but they recently started getting a big push from the Sundance Channel so I thought I'd mention them again, because they're so strange. The series of Green Pornos featuring Rosselini acting out the various mating habits of insects are an attempt by Sundance Channel to hook people on cellphone videos.
I think they're fantastic and bizarre, but if I had seen them as a child I'm sure they would have been horrifying and seared into my brain forever.
Watch the Earthworm clip, AFTER THE JUMP…
Watch the whole series at the Sundance Channel.