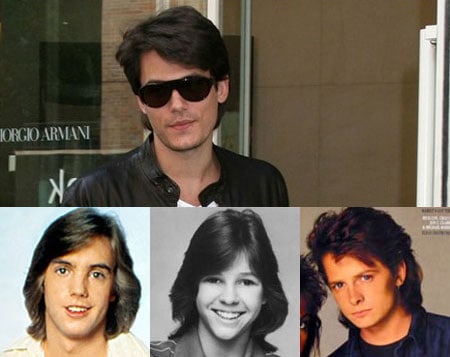 John Mayer has an announcement:
"Today I set off on my newest project; to grow and maintain an authentic '80s style feathered haircut. It's something I've wanted to do for some time and I'm very excited to bring this amazing look into today's pop culture landscape. The feathered cut projects an attitude of ease and quiet confidence that seems to have all but eluded our generation. This is a work in progress, and as my hair grows longer it will serve to become a more stirring and poignant statement."
Mayer cites Michael J. Fox and Shaun Cassidy as his inspirations, while worshiping Kristy McNichol as "the goal personified."
AFTER THE JUMP, Mayer leaving a salon in NYC's meatpacking district yesterday, first phase complete. We wish him well on his latest endeavor.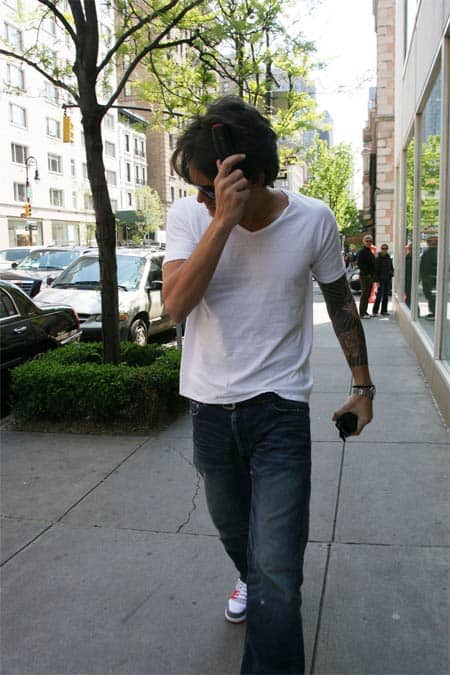 And hopefully, when he's done, he'll put it together with this.