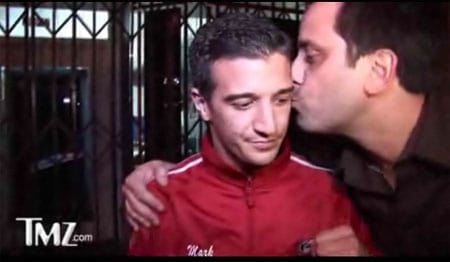 TMZ caught Dancing with the Stars' Mark Ballas on the street and asked him if he'd ever had to deal with people wondering if he's gay because he's a professional dancer. Meanwhile, his companion proceeded to kiss and lick Ballas' ear.
TMZ: All you guys, professional dancers, in the old days there was that thing like — do you have to deal with those stereotypes of a professional male dancer, anything like that, do you ever deal with any of those stereotypes?
Ballas: What stereotypes?
TMZ: That male dancers are gay.
Ballas: Do you see the women I dance with?
TMZ: Have you ever dealt with that in your career?
Ballas: No. If people want to say it, it's like, whatever.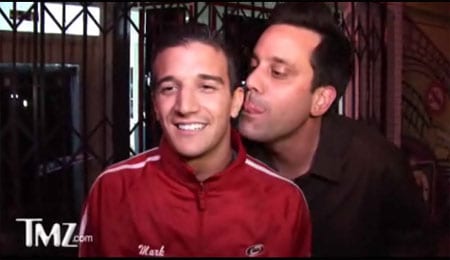 Watch the clip, AFTER THE JUMP…
Ballas to Dude: Lick Me Baby One More Time! [tmz]