Senator Ted Kennedy diagnosed with malignant brain tumor: "Doctors for the Massachusetts Democrat say tests conducted after Kennedy suffered a seizure this weekend show a tumor in his left parietal lobe. Preliminary results from a biopsy of the brain identified the cause of the seizure as a malignant glioma, they said. His treatment will be decided after more tests but the usual course includes combinations of radiation and chemotherapy."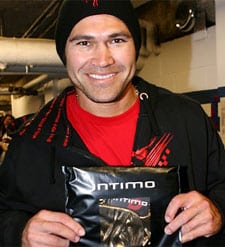 New York Daily News provides New York Yankees with shipment of gold lamé thongs after revelation that Jason Giambi wears one when he is in a batting slump.

Jean-Claude van Damme holds flexing show on balcony at Cannes.

25 years ago today, the HIV virus was identified in France.

David Archuleta took Brooke White to his fake prom, but he also had other offers: "[David] Cook also asked if he could dance with me — that was a little awkward. So I said no."

Judge reopens Okeechobee High School lawsuit over gay-straight alliance: "U.S. District Judge K. Michael Moore dismissed the case last month, saying the club's founder, Yasmin Gonzalez, no longer was affected by the school's decision because she has graduated. But Moore reversed the decision Friday, saying Gonzalez still has a stake in the case because she seeks nominal monetary damages. The judge also allowed current student Brittany Martin to become a plaintiff in the case against the school board of Okeechobee County. 'We are absolutely elated,' said Rob Rosenwald, an attorney with the American Civil Liberties Union, which represents the students. 'I know that the students at Okeechobee High School are very excited that their rights will be vindicated.'"

Dina Matos McGreevey says Jim McGreevey didn't whore himself out enough after becoming famous: "The nation's first openly gay governor could have become a talk show host, pursued a movie deal or otherwise cashed in on his fame after a sex scandal forced him from office, a lawyer for his estranged wife argued Monday."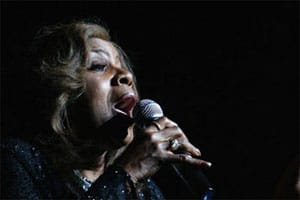 Gloria Gaynor on being born again: "I had a backlash from gay fans for a tiny period. Because they didn't understand where I was coming from. Now they recognise that my beliefs are my beliefs and that I have no opinions separate from the Bible. There are areas that we agree to disagree on. It's as simple as that. I don't have a problem with them having their beliefs, because my feeling is that God gives each and every one of us the right to not even believe in him. So who am I to try to take that away from somebody? I will always try to share my faith with any person who is willing to listen. When I feel a wall go up, we can talk about something else … and I will pray for you."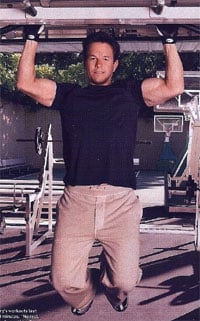 Apparently the only thing good about The Happening coming out are the Mark Wahlberg Men's Health photos that come with it, and even those leave a bit of skin to be desired.

The California Assembly passes bill 45-23 marking May 22 as Harvey Milk day. It now moves on to the senate.

Chocolate-covered bacon, anyone?

Newly appointed Italian minister for equal opportunities and former Miss Italy contestant and television showgirl Mara Carfagna refuses to back a gay pride march because, according to her, it's pointless and gays no longer face discrimination: "Homosexuality is no longer a problem, at least not the way the organizers of these demonstrations would have us believe. Gay pride's only aim is official recognition for homosexual couples, on the same level with marriage. I cannot agree to that. Gone are the times when homosexuals were declared mentally ill…Today there is such a thing as integration into society."

Is 90210 really America's favorite zip code?