Some great news coming out of South Florida…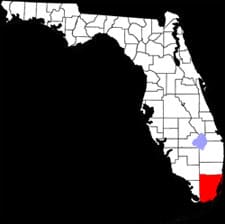 Chip Arndt just wrote in to say that the Miami-Dade County commission just voted 8-4 to extend health insurance benefits and other legal rights to the domestic partners who live with county employees, including gay couples. The measure establishes a domestic partner registry for the county.
Said Chip, who serves as the President of the Freedom Democrats and Executive Board of Florida GLBT Democratic Caucus: "I commend the commissioners on their vote to extend benefits to all registered domestic partners in Miami Dade. It is an historic day for all families. It has been 10 years of hard work by all citizens who believe in fairness. We together now can say to all Miami Dade employees that your family unit matters, that your community respects your family, and are you too deserve medical benefits and visitation rights for your loved ones."
One commissioner was reportedly absent from the vote. He was expected to vote against it.
According to the Miami Herald: "The bill would give all Miami-Dade residents the right to visit their partner in jails and hospitals. It would also allow county employees to buy insurance coverage for their partner and that partner's children."
Earlier this month, Anthony Verdugo, executive director of the Christian Family Coalition threatened county commissioners if they should vote for the measure: "Every commissioner who does vote for the proposal will be held accountable."