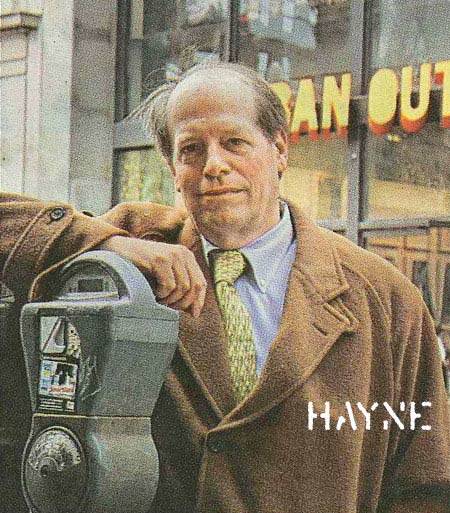 The loaded owner of Urban Outfitters, Richard Hayne, doesn't want you to know who he is:
"Shopping in Urban makes you feel like you are somewhere radically Left-wing, an antidote to the corporate blandness of The Gap. But Hayne is a stanch conservative who donates money to Republican politicians, not least Rick Santorum, a now failed Senator whose views on homosexuality are both bizarre and old-fashioned. Hayne doesn't give many interviews precisely because he's afraid that college slackers who get to know him will suddenly realise that buying his clothes is like giving cash to George Bush. Once described as projecting a 'Dick Cheney-esque aura of no-nonsense grayflannel gravitas', Hayne must be the only retailer whose expansion plans depend on no one finding out who he really is. Despite the strife in the sector, Urban just beat Wall Street profit expectations yet again. So far, the illusion is holding up perfectly."
One can only hide for so long.
(thanks robbie)