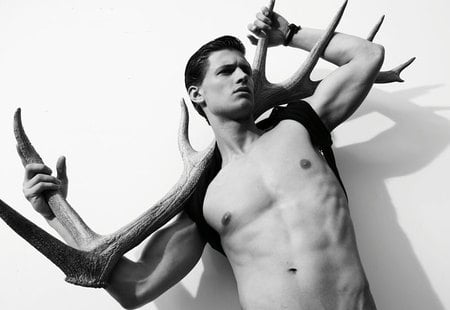 Model of the moment Garrett Neff, known to many as the face and body of Calvin Klein Man and Calvin Klein jeans, seems to be everywhere these days. Out just posted a Georgia O'Keefe-inspired shoot featuring the beauty called "Splendid Isolation" shot by Greg Lotus which you can check out here (and with regard to the previous post, let's hope that antler was one shed naturally).
Neff is also featured prominently in the new "Sport & Beaute" issue of L'Officiel Hommes, below.
One more shot from inside that shoot, AFTER THE JUMP…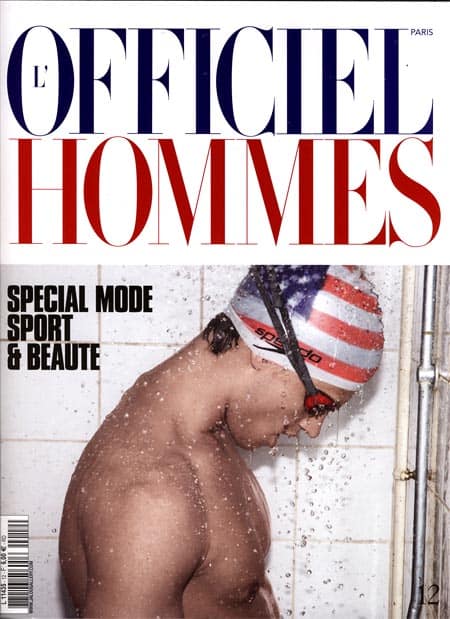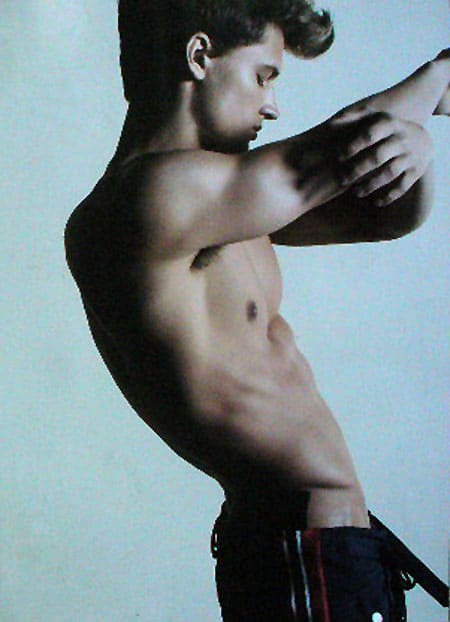 You can find a preview of this here, here, and here.
Previously
Garrett Neff for Calvin Klein Jeans [tr]
Fabien Baron Looks Back for Calvin Klein Man with Garrett Neff [tr]