Australian Capitol Territory holds first same-sex civil partnership ceremony.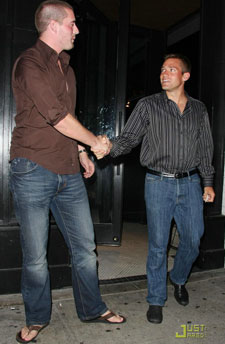 Bachelor Summit: Matt Grant towers over Andy Baldwin.
Cynthia Nixon stands by her girlfriend's clothing demands.
Military sociologist Charles Moskos, who helped establish 'Don't Ask, Don't Tell', dies in California: "Dr. Moskos' research examined the modern military experience in unprecedented detail, gleaned in part from his ease with the rank-and-file soldiers. 'He truly had an impact on the military,' said Gen. Wesley Clark in a statement. 'He gave many of us the reassurance that someone out there knew us, cared about us and could help see our best interests as a nation and a military were looked after.'" More from SLDN.
Prince William sets sail in the Caribbean.
From the stacks: Grandfather was queer.
Brad Pitt to design green hotel (with team of consultants) in Dubai: "Whilst acting is my career, architecture is my passion. Selecting this development as my first major construction project has been a simple decision. It will underpin not only my values for environmentally-friendly architecture, but also embrace my career in entertainment."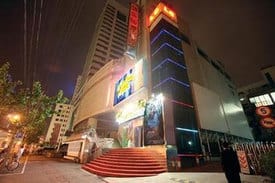 Live Cool: Shanghai gets new gay nightclub.
McCain schedules appearance with country singer John Rich, who once said: "I think if you legalize [gay marriage], you've got to legalize some other things that are pretty unsavory. You can call me a radical, but how can you tell an aunt that she can't marry her nephew if they are really in love and sharing the bills? How can you tell them they can't get married, but something else that's unnatural can happen?" Rich later apologized after public outcry.
Shakespeare's grave getting a makeover.
Queer Quinn : New York news anchor in Freudian slip.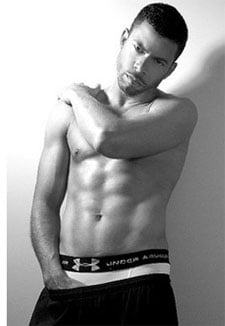 Under Armour issues statement denying relationship with Al Reynolds, Jr. after photo surfaces: "I wanted to clarify what has been reported. Al Reynolds is not a spokesperson for Under Armour, nor is there any business relationship of any kind between the Under Armour brand and Al Reynolds."
Nancy Pelosi endorses gay San Francisco Assemblyman Mark Leno in bid for state senate.
11-year-old trailer once used as canvas for a young Banksy, now may fetch £500,000: "Called Fragile Silence, it shows commandos landing stereo equipment on a beach. The trailer's owners, Maeve Neal and Nathan Welland, say Banksy has authenticated the work, which he completed before they drove the truck to the Glastonbury Festival in 1998. And instead of them paying him, he gave them two free festival tickets for providing the 'canvas.' At the time Banksy, whose real name has never been confirmed, was little known."
Gay Colorado congressional hopeful Jared Polis contributes $2.1 million of his own funds into his campaign.
Fashion world remembers Yves Saint Laurent. Simon Doonan, of Barneys New York: "I have a permanent shrine to Yves in my house: a pair of couture croc thigh boots. His highwayman looks, his Cossacks, his lesbian tuxedos, his sexy safaris, his djellabas, his Spanish cigarette girls, his tartan flings. There is no end to his influence and fabulousness."