How gay is your Shul? "In June, Jewish Mosaic and their partners will start surveying nearly every congregation in the U.S. on their policies and practices of inclusion—for example, whether they offer same-sex spousal benefits, follow a written nondiscrimination policy regarding sexual orientation, or use nonexclusive language on membership forms. When the survey concludes later this summer, Jewish Mosaic will use its findings to create a "resource guide to best practices" on LGBT inclusion for synagogue leaders, who have few places to turn for help with questions on sexuality and gender."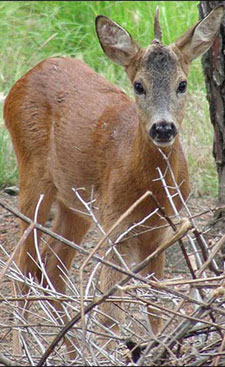 Unicorn discovered in Italy!

Gee, thanks: Bakersfield, California police say they won't arrest couples getting married outside the county clerk's office. "The Rev. Byrd Tetzlaff, minister of the Unitarian Universalist Fellowship of Kern County, told The Chronicle on Tuesday that the police would not allow them to conduct the ceremonies there. On Wednesday, Tetzlaff said it had been a misunderstanding."

Two men punched to pub floor in homophobic UK assault. Police seek witnesses.

Michael Jackson designing clothing line.

The impossible divorce: Rhode Island Superior Court judge refuses to hear case of lesbian couple "but questioned whether the law that barred the women from ending their marriage unconstitutionally denied them a right enjoyed by heterosexual Rhode Islanders."

Police chief in Budapest, Hungary bans gay pride: "Budapest police chief Dr. Gábor Tóth has banned the Gay Pride March, it emerged last night. The march, which Dr. Tóth said would disrupt traffic in the city, was scheduled to take place on Saturday July 5 on Andrássy, one of Budapest's main streets."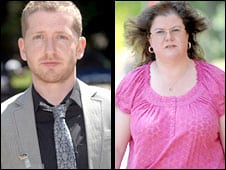 Presbyterian church of Wales in harassment and discrimination lawsuit: "Giving evidence on Tuesday, Mr Price, who is openly gay, said he worked alongside Ms Jones at the church's 250-year-old Trefeca centre, a 37-bed retreat near Brecon, Powys, visited by church groups from around Britain. He told the hearing he was forced to quit as the assistant manager because of Ms Jones's ceaseless comments about sex, which included calling him a 'stupid poof'."

Pittsburgh Presbyterian minister remains under fire for conducting same-sex union ceremonies: " A Presbyterian minister from Pittsburgh still faces two charges that she conducted a prohibited gay wedding ceremony. But the Rev. Janet Edwards will not face charges for performing the ceremony improperly when her church trial resumes in October. Church officials have dropped charges alleging Edwards committed errors when she omitted Bible readings and references to Christian traditions in the ceremony. Edwards made the changes because one of the lesbians she married in 2005 is Buddhist."

Oprah tops Forbes' richest celebrities list — again.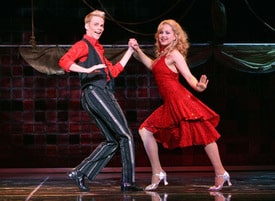 High School Musical stage production outs character that was "coded gay" in the films. Playwright: "I wanted to present Ryan as something from my own past, a version of me, I guess — though he's a lot better dancer than I ever was! In the movie, the character has a gay tint. But in the stage version, I wanted to more fully articulate that tint and say, hey, this kid is who he is. Yes, I consider him a young gay guy without ever having to say it. I'd rather say it with behavior and action. And we do." Film role was played by Milk's Lucas Grabeel.

Matt Damon to play rugby captain in new film.

FOX calls Michelle Obama "Obama's Baby Mama".

TIME: California's Gay Marriage Rush. "A report released by the Williams Institute at UCLA law school says fully half of the state's 102,000 gay couples could wed in the next three years. UCLA law professor Brad Sears told TIME that the number is in keeping with experience in Massachusetts, where gay marriage is also legal, and Vermont, which permits civil unions. Another 67,000 or so are expected to arrive from other states, says Sears, the report's co-author."