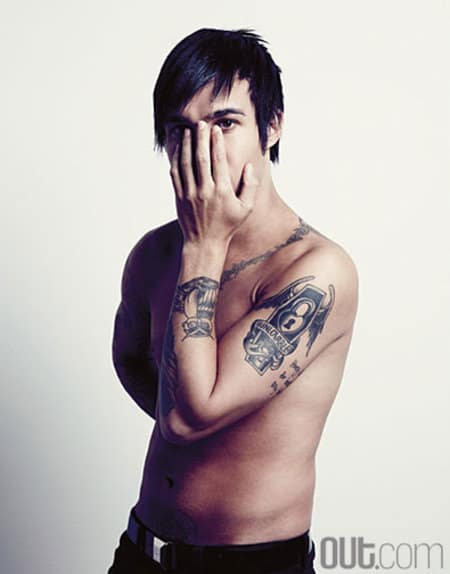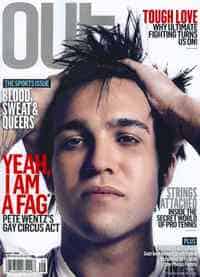 So says Fall Out Boy's Pete Wentz, who takes on the gay cause—despite not being gay himself—in a new Out (August 2008) cover story:
"When I'm going down the street, I get called a fag all the time. We have iPhones, and I'm still getting called the same names as when I was 13."
In a candid interview in which he likens himself to Andy Warhol and says no one has ever had to come out to him since his openness is well known, Wentz lobbies hard to be seen as not only a gay ally, but a fellow queer.
Just one who happens to have sex with Ashlee Simpson.
"'People treat sexuality the same way that [during] Jim Crow [white] people treated African-Americans,' he tells me. 'It's totally dehumanized.' It could be his view from the stage—Fall Out Boy audiences skew toward teenage girls, and dudes who like mosh pits and teenage girls—but Wentz shrugs off the idea that whatever bias remains will survive another generation. 'The actual acceptance of gay marriage is inevitable,' he says. 'It's just like how the next generation of kids are going to all have tattoos.'"
Thnks fr th spprt!
More images AFTER THE JUMP.