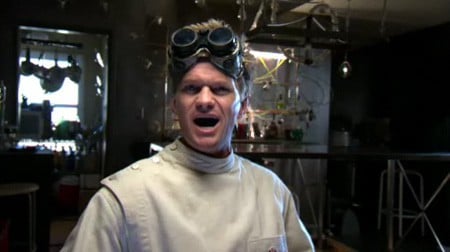 In today's NPH news, the trailer for Dr. Horrible's Sing-Along Blog hit the internet this week. It's a project writer/director Joss Whedon started during the WGA writer's strike, a three-part series to be aired on the internet. Neil Patrick Harris stars as Dr. Horrible, and it also features Nathan Fillion and Felicia Day.
Says Whedon: "It's the story of a low-rent super-villain, the hero who keeps beating him up, and the cute girl from the laundromat he's too shy to talk to."
Watch the trailer, AFTER THE JUMP…
Recently
Neil Patrick Harris Plays 'Pretend' Again for Old Spice [tr]
Spice up Your Life with Neil Patrick Harris [tr]

Teaser from Dr. Horrible's Sing-Along Blog on Vimeo.