No joke: Larry Craig and David Vitter key sponsors of Marriage Protection Amendment.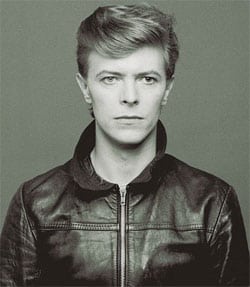 Never-before-seen photos of David Bowie revealed.

Guy "Richie" stands to gain $100 million:
No pre-nup in Madonna marriage.

Al Sharpton told Gay City News that his statement about sin to Anderson Cooper earlier this week was not aimed at Anderson but was hypothetical: "I have no idea of his sexuality. I was not talking about him as an individual anyway. It could have been anybody…I support same-sex marriage and have been lambasted by the right for it."

HIV cases "skyrocket" among young gay men: "A new report from Centers for Disease Control and Prevention has found that between 2001 and 2006 gay male sex was the largest HIV transmission category in the U.S. and also the only one which recorded an increasing number of HIV/AIDS diagnoses. The most affected are gay boys and men between the ages of 13 and 24 years, with minorities even more. The findings were released in this week's issue of the CDC journal Morbidity and Mortality Weekly Report. Other factors such as genital herpes could actually double a person's risk for contracting HIV."

Beckham blogs about bulge.

NewNowNext covers New York's HX Awards.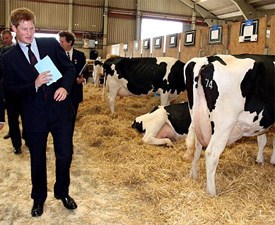 Prince Harry discovers source of global warming at County Fair.

Miami lesbian suing South Florida hospital because she wasn't allowed to see her partner who had suffered a stroke. Her partner later died: "Janice Langbehn, Lisa Marie Pond and three of their four children planned a cruise in February 2007 to celebrate the couple's 18 years together. But Pond suffered a massive stroke before the ship left port and was taken to Jackson Memorial Hospital. Hospital workers refused to let Langbehn into Pond's hospital room – even after a power of attorney was faxed to the hospital — because they were not legally related. Langbehn filed a federal lawsuit in Miami on Wednesday charging hospital employees with negligence and "intentional infliction of emotional distress." The suit seeks damages in excess of $75,000. Pond was pronounced dead of a brain aneurysm about 18 hours after being admitted to the trauma center. Langbehn said she was only allowed in to see her partner for a few minutes when a priest gave Pond the last rites."

Bishop Gene Robinson and Sir Ian McKellen to make joint appearance at screening of For the Bible Tells Me So in London…

Gay creator of Big Bird costume, Kermit Love, dies at 91.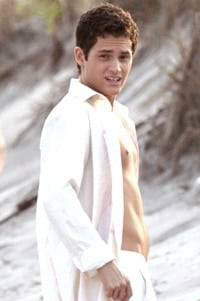 More from the set of Gossip Girl…

Log Cabin Republicans applaud Supreme Court gun ruling.

Juice: The background on bigot Bolthouse and Bolthouse farms.

London police hunt "thug" after homophobic attack: "Sahin Rahman is one of four thugs sentenced this week following the attack at Hackney-road, Bethnal Green, in London's East End, two years ago. Police say Rahman (pictured), who had been living in Mckenzie-road in Holloway, north London, is currently at large after failing to appear at Snaresbrook crown court on June 16 and remains wanted. His accomplices, all from Holloway, have appeared in court."

Ellen DeGeneres and Portia de Rossi will reportedly be married at Palm Springs' Riviera Resort and Spa in October.

Real Vogue interns tell New York magazine that their internships were nothing like New York Ranger Sean Avery's: "Sean Avery eats enormous lunches in the cafeteria and gets away with spilling them on people. Elizabeth: 'I never got lunch. I didn't get lunch breaks. We had to eat in the closet.' Ashley: 'I was able to get lunch. It was like, very quick, go down get your lunch, eat it, and come back up. There was a sense of having to get permission for a lot of things. I don't remember if we had to tell them we were going to the bathroom, but that could've been possible.'"

Self-described YouTube superstar Tricia Walsh-Smith and estranged husband Phillip Smith meet in court: "I will cut your balls off and have them for breakfast."