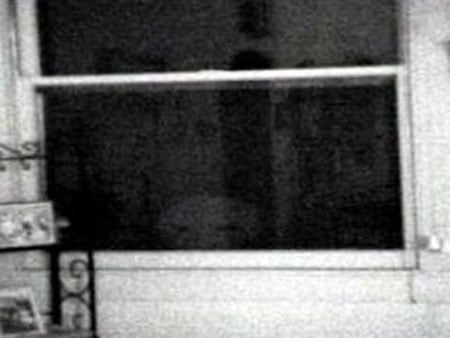 Remember that video of the blinking alien seen outside a window that was being shown in Denver over the weekend as absolute proof that extraterrestrials exist? Well, here's the official still photo they released to the media.
The "expert" they brought in to analyze the tape, Colorado Film School instructor Jerry Hofmann, said that Stan Romanek, the Colorado native who has reported UFO sightings who filmed the video, would have had a difficult time faking it:
"He kept the camera handy, and he saw this little gray (alien) running around his house. He saw it, so he got the camera out. The thing is about 4 feet tall. The only thing that shows up in the video is his head. It pops up from underneath a window. But his eyes blink. His cheeks move. He turns his head side-to-side. This would be a very elaborate puppet."
As you can see, given the clarity of the film, it's unassailable!
I think the Brady Bunch's ghost in the attic that needed air was slightly more convincing.
(image source)