First-ever "Rainbow Parade" set for Czech Republic: "he National Party (Národní strana) sees the event as a 'pressure on the majority, pressure that is disgusting and awkward, pressure leading to social acceptation of the children being adopted by homosexual couples.' Members of the party are prepared to protest against the march. Police are evaluating potential risks in order to determine what security measures will need to be applied."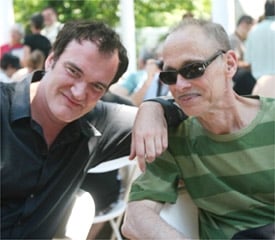 Quentin Tarantino accepts Filmmaker on the Edge award from the Provincetown Film Festival. John Waters: "You helped reinvent John Travolta as a man and I reinvented him as a woman."

DAD: Amy Winehouse in first stages of Emphysema.

Los Angeles Mayor Antonio Villaraigosa to officiate today at marriage of American Beauty producer Bruce Cohen to art consultant Gabriel Catone: "After the state Supreme Court struck down a ban on same-sex marriage last month, Villaraigosa promised to preside at as many ceremonies as possible. But when the ruling took effect last week and other political officials were presiding over same-sex weddings, Villaraigosa was in Israel on a city trip."

Nationalists in Bulgaria plan "Week of Intolerance" in response to upcoming gay parade.

Gay health therapist Michael Shernoff has died at the age of 57, of pancreatic cancer.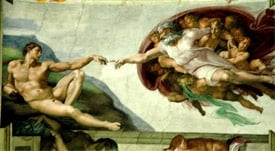 Book: Michelangelo hid secret messages in Sistine Chapel attacking the Pope.

Jane Fonda on her first screen test, with Warren Beatty: "At the time I suspected that Warren might be gay, because he was so cute and had so many unusual, intellectual friends. Well, how wrong can you be?"

Brooklyn appellate judges to hear arguments on New York Governor David Paterson's directive to recognize out-of-state same-sex marriages: "he case being heard today, Godfrey v. Spano, will consider whether recognition of same-sex marriages first requires approval from the Legislature. So far the Legislature hasn't passed any laws relating to gay marriage. Whatever decision the Brooklyn appeals court reaches in the Godfrey case is sure to be quickly appealed to the state's highest court, the Court of Appeals."

Gerard Butler is a fashionista.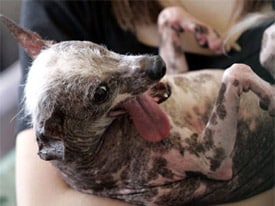 Dog named world's ugliest.

Salon bookmark: Gore Vidal's Inconvenient Truths.

Australian city council apologizes to gays for incident that happened 20 years ago.

SF Chronicle columnist's brief encounter with David Beckham: "Beckham is, for lack of a better word, man-tastic. He leans on a stool, wearing a crisp white shirt and silver tie, having just taken off his cream suit jacket. His hair is cut short and simple, ceding attention to his long stubble, which covers his face except for two Band-Aid-size vertical stripes shaved clean on either side of his goatee."

They got him!

The NYT takes a closer look at pregnant trans man Thomas Beatie: "Partly a carnival sideshow and partly a glimpse at shifting sexual tectonics, his image and story powered past traditional definitions of gender and exposed a realm that seemed more than passing strange to some observers — and altogether natural to those who inhabit it. 'This is just a neat human-interest story about a particular couple using the reproductive capabilities they have,' said Mara Kiesling, director of the National Center for Transgender Equality in Washington. 'There's really nothing remarkable' about the Beatie pregnancy, she said."