Missouri joins 10 other states in push to halt California's same-sex marriage law from going forward: "The other states filed a brief Friday asking the court to postpone action pending the results of a November ballot question in which California voters could overrule the decision. The ballot question was certified in California on Monday, prompting Nixon's action. 'Regardless of how California decides to proceed, Missouri does not recognize same-sex marriages performed in California or any other state,' Nixon spokesman Scott Holste said Tuesday." UPDATE: Court gives green light to marriage.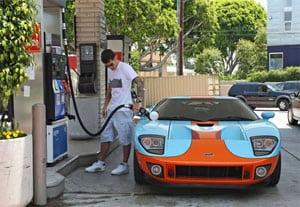 John Mayer's hot rod.

Openly gay candidates win state legislature seats in California and Montana.

New York State Assembly passes bill banning transgender discrimination: "…the New York State Assembly voted 102-33 to amend the state's human rights law to include anti-discrimination protections based upon gender identity and expression. The bill (A.6584a), known as the Gender Expression Non-Discrimination Act (GENDA) bans discrimination against transgender people in housing, employment, credit, public accommodations, and other areas of everyday life."

Airlines contemplating putting passengers on the scales?

Gay days kicks off in Orlando, Florida.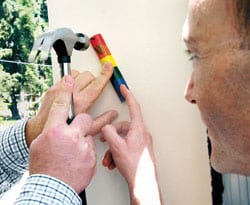 Gay community center opens in Tel Aviv: "A new mezuzah was affixed to the entrance to a building on the campus of the 'Dov Hoz' school in Tel Aviv on Tuesday, one covered in the rainbow flag of the Gay Pride movement. After decades as the home of the 'Workers' children's school' serving the children of the Labor Party elite, and later a local high school, the building is now home to Tel Aviv's first-ever Gay and Lesbian community center. 'The image of God can be seen in every person, and therefore, this building is not only a community center, but a house of God' said Rabbi David Lazar at a ceremony to bless the affixing of the building's mezuzah."

Prison Break's Dominic Purcell shows some insight.

Former Georgia senator Sam Nunn says it may be time to reconsider "Don't Ask, Don't Tell": "I think [when] 15 years go by on any personnel policy, it's appropriate to take another look at it — see how it's working, ask the hard questions, hear from the military. Start with a Pentagon study."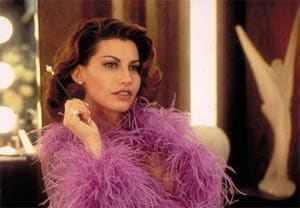 Crystal ("you are a whore") Conners denies having affair with Bill Clinton.

More Prince William seamen photos.

Scott McClellan memoir docu-drama in the works?

MTV fined $498,000 by UK regulator for offensive content: "The music broadcaster was fined for material carried on its TMF, MTV U.K., MTV France and MTV Hits channels, including uses of the word 'motherf***er' and 'f**k' in music videos and for airing racist and homophobic texts including such sentiments as 'the white race will triumph' and 'death to all gays' on MTV France."