What? Congress strikes deal to give telecom companies immunity in warrantless wiretapping: "The deal, expanding the government's powers in some key respects, would allow intelligence officials to use broad warrants to eavesdrop on foreign targets and conduct emergency wiretaps without court orders on American targets for a week if it is determined important national security information would be lost otherwise. If approved, as appears likely, it would be the most significant revision of surveillance law in 30 years."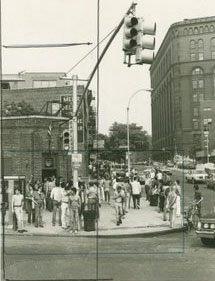 Then and now: the disappearance of New York's leather scene.

Ryan Air CEO announces plans for reconfigured fleet: "So in economy it will be very cheap fares. Say 10 euros. And in business class it will be beds and blowjobs. In economy. In business, it will all be free including the blowjobs." WATCH.

Will Tasmania become the first Australian state to have same-sex marriage? "Tasmania Greens MP Nick McKim today said he would bring the same-sex marriage bill, which will also provide adoption rights, to state parliament on July 1. 'Marriage is an institution that should be open to opposite-sex and same-sex couples,' Mr McKim told reporters. 'We believe that this matter should have a conscience vote.'"

Naomi Campbell pleads guilty to six counts of assault.

Bill that would mark officially mark May 22 as Harvey Milk Day in California advances, getting approval from the Senate Education Committee.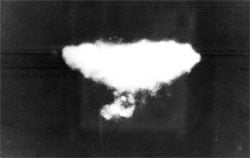 UFO: South Wales police spot "unusual object."

Sydney's Oxford Street 'Safe Place' to close: "The six month pilot project was set up in November as part of a multi-faceted strategy to deal with the increasing homophobic violence on the strip and the perceived lack of action by government and police. It set out to raise awareness of homophobic violence, increase reporting of violence, to provide a refuge for people escaping violence and to improve the response from NSW Police and from the Government. Recent evaluation of the space deemed that it was no longer viable to keep it open, given the small numbers of people who were actually making use of it."

Would you let David Beckham sign your balls?

How a homophobic idiot was suddenly changed…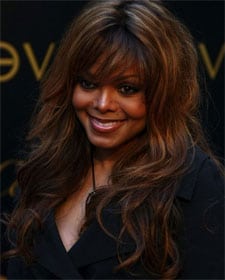 Janet Jackson announces MTV reality show.

Gay ex-Fort Lauderdale city commissioner Dean Trantalis enter's race for Naugle's seat: "Now this increasingly powerful voting bloc must choose among Trantalis; Hutchinson; longtime legislator Jack Seiler, who also has some support in the gay community; and defense attorney Steve Rossi. 'This is definitely going to be a very awkward campaign,' said Hutchinson supporter Michael Albetta, board member of the Dolphin Democrats, a gay political organization in Broward that doesn't endorse candidates."

Pamela Anderson's mother's wish: "Lately my mother has said, 'I wish you were gay, considering your choice of men.'"

The NYT profiled Russell T. Davies this past weekend and he recounted a story about a confrontation he had with a woman who didn't like the same-sex kissing in his Doctor Who series: "I was standing there saying, 'You're a bad mother, and your children will either grow up to be lesbians, or they will be taken into care because they've been badly raised,' " he recalled in a recent interview near the "Doctor Who" set. He began to chuckle. " 'You are ignorant, and you're bringing up your children in ignorance, and that will backfire on you.'"