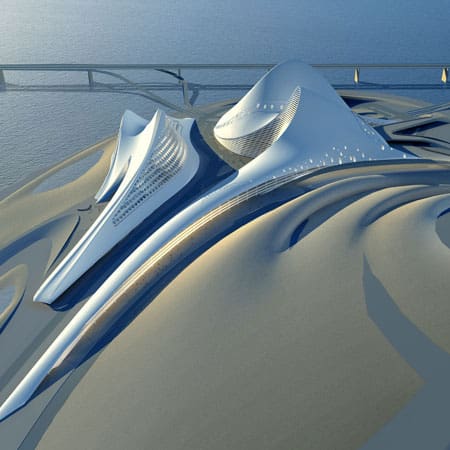 Zaha Hadid's designs for a new Cultural Centre and Opera House in Dubai are out of this world, in an extraterrestrial sort of way.

Browser quotient? Test reveals that people with the highest IQs use Firefox on a Mac PPC, and those with the lowest use Firefox on Windows 98.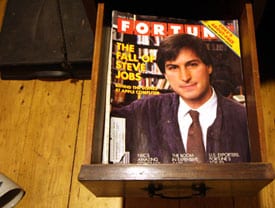 All eyes are on Apple this coming week as the company prepares to introduce the second coming of its iPhone, rumored to have 3G, GPS, and unknown innovative capabilities, as well as a relaunch of its .Mac service. August, 1985 Fortune magazine trumpeted the "fall of Steve Jobs."

Apple filed a patent last week to put solar panels on devices like iPods and iPhones: "Outfitted with such technology, Apple's devices, like the iPhone, could have photovoltaic cells stacked underneath LCD touch screens, thus maximizing the area available for harnessing the sun. The filing said that information regarding the performance of a device's solar cells could be displayed on the main screen next to info for battery power, text message alerts and time of day. Or this information could also appear on top of the solar cells themselves, which are likely to display some version of the Apple logo."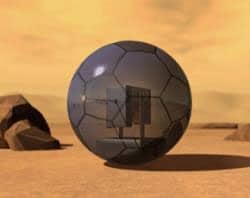 Inflatable robots could one day explore Mars: "An army of inflatable, spherical robots might one day roll around on the Martian surface. Engineers who have designed the lightweight probes say they could economically explore vast regions of other planets…Crucially, when deflated and stowed, the inflatable occupies just half the volume a wheeled rover with equivalent sensing instrumentation would require, says Bruhn. The technology would allow the descendents of NASA's Spirit and Opportunity Mars rovers to carry mini-rovers of their own – dispatching them to scout out new sites of scientific interest."

Digital pot tells you when plants need to be watered.

Starving: Fasting for 16 hours before a flight may fend off jet lag, and eating less may beat exercise for having a longer life — at least in rats. And the gene activated by restricted diets could be activated by an over-the-counter drug very soon.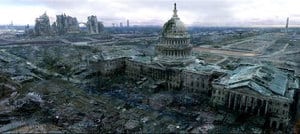 The SITE Intelligence Group, a US intelligence organization that monitors terrorist activity on the internet, said this image was created by terrorists to simulate what would happen to DC after a terrorist attack. They had no idea it came from the makers of the video game Fallout 3.

Your Skype call could possibly be the mule for a secret message: "The next time your internet (VoIP) phone call sounds a bit fuzzy, it might not be your ISP that's to blame. Someone could be trying to squeeze a secret message between the packets of data carrying the caller's voice. Wojciech Mazurczyk and Krzysztof Szczypiorski, information scientists at the Institute of Telecommunications in Warsaw, Poland, revealed last week that they are developing a 'steganographic' system for VoIP networks. Steganography is the art of hiding messages by embedding them in ordinary communications."

Expanding your mind: compounds that trigger growth of new brain cells might help to treat depression.

John McCain says Grand Theft Auto is a sin against God.
TOWLETECH GUIDE TO THE TUBE
MAGNETIC FIELDS: Made visible by NASA animators. Very cool.
CAN YOU HEAR ME NOW: Don't try this at home.
PANORAMIO: Google releases new feature that allows you to see things in a virtual 3-D environment.
PARIS: A demo of the anticipated Sony Ericsson 'Paris' cellphone.