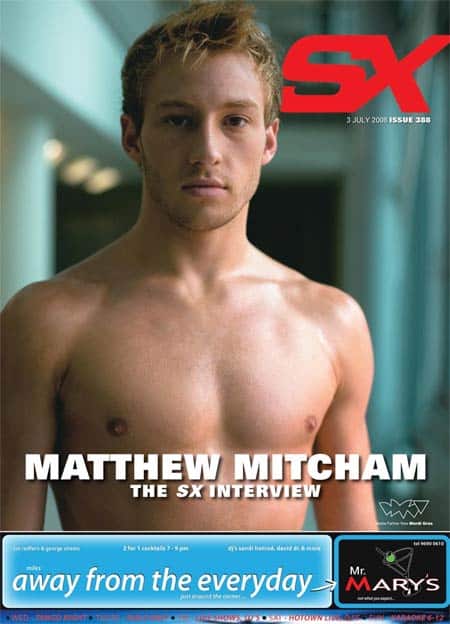 Last month, the Sydney Morning Herald announced that Australian Olympic diver Matthew Mitcham had come out of the closet, but Mitcham, in a new interview with Australia's gay newspaper SX, says he's been out since he's 14. Mitcham, who will be Australia's first openly gay Olympian when he competes in Beijing, is now 20.
Says Mitcham: "It's not really a big deal. It's not like I'm a different person. It's not like I was straight before. So nothing really has changed….I came out years ago. All that happened recently was that I was doing an interview with the Herald and there was a pretty innocuous question, 'Who do I live with?' and I just said 'my partner Lachlan'. And the journalist was really excited – she thought it was absolutely wonderful!"
Mitcham dishes on Prime Minister Kevin Rudd: "Kevin Rudd's opinion of marriage as something that's only between a man and a woman is quite narrow-minded. During the election campaign he was all about appearing young and cool, but his views on gay marriage make him look quite old-fashioned."
And also those who criticize gays for speaking out about their sexuality: "Straight people talk about their sexuality all the time. They talk about the opposite sex, they talk about their wives, their husbands, their marriage. Those are all heterosexual discourses, and they do talk about them all the time."
Mitcham's set to compete in the the ten-metre platform and three-metre springboard events.
One more shot AFTER THE JUMP…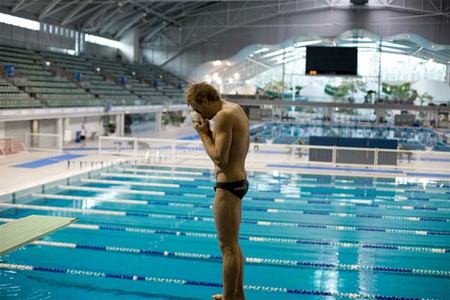 Making a Splash [sx]