Oklahoma County Commissioner Brent Rinehart is reportedly preparing to mail out a homophobic comic book to voters featuring stories about how gays and Satan are out to get him, the Oklahoman reports: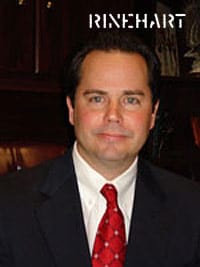 "The 16-page comic book makes fun of homosexuals and criticizes Rinehart's political opponents. It features a man and woman admiring Rinehart's often-controversial political career."
Said Keith Gaddie, a political science professor at the University of Oklahoma: "This is one of the strangest things I've ever seen. I've never seen a comic book with the phrase 'anal sodomy' in it before. That was a new one for me."
An angel and Satan, as well as "toga-wearing gays, political figures, and trench coat-clad henchmen" figure among the comic book's characters in the odd re-election campaign propaganda:
"In one sequence, Satan says: 'If I can get the kids to believe homosexuality is normal!' The angel replies: 'Hey Satan, not with Brent around you won't!' Rinehart said he doesn't think the depiction is inappropriate and that he is proud of the comic. 'The history of my office is that I do expose the homosexual agenda, and that it does exist in the state of Oklahoma, and my history also would show that I am very much opposed to the homosexual agenda,' Rinehart said. Rinehart said he spent two months writing the comic. He said his friend Shane Suiters did the illustrations. Rinehart wouldn't say who is managing his campaign, and wouldn't say if he's running it himself."
Maybe Sally Kern is running it!