Former Olympic skater Ryan O'Meara: I'm gay.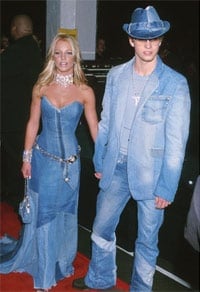 Madonna in bid to reunited Britney Spears and Justin Timberlake for her Sticky & Sweet tour. If that doesn't work, maybe Justin could just play both of them.

Bush to attend McCain golf fundraiser. FLASHBACK: "Playing golf during a war just sends the wrong signal."

Sarah Jessica Parker whacked her mole.

Brisbane, Australia's gay, Aboriginal, and civil libertarian communities to march against Pope Benedict tomorrow: "We are protesting against the Pope's anti-queer, anti-abortion, anti-condom stance. The Pope is an extremely powerful and influential figure, who has called homosexuality 'an intrinsic moral evil', has said that abortion rights are a 'new holocaust', and who tells those in the midst of the HIV/AIDS crisis in Africa that contraception and sex education support a 'culture of death'."

Scores of Methodist ministers in California putting careers on the line to officiate same-sex weddings: "The pastors could lose their jobs and clerical credentials in the church, the nation's second-largest Protestant denomination. Ministers in Santa Monica, Claremont, Walnut Creek and other cities have already performed ceremonies for gays and lesbians or are planning to do so. In addition, 82 retired pastors in Northern California signed a resolution in June offering to perform such weddings on behalf of ministers who feel they can't do so themselves."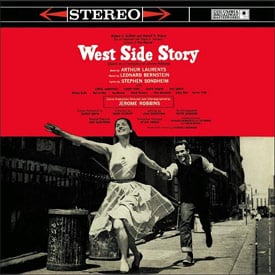 West Side Story revival to begin Broadway previews in 2009…

Barry Manilow: too thin?

Andrew Lloyd Webber reveals details of Phantom sequel at boozy UK bash.

Participants at the Anglican Lambeth Conference will be invited to take a walk on the gay side: "Peterson Toscano, who is also booked for the Edinburgh Festival and the Greenbelt Christian arts festival this summer, promises good humour and topicality when he takes to the stage at the Keynes Lecture Theatre at the University of Kent on Wednesday 30 and Thursday 31 July 2008, starting at 8pm. The lively theatrical performance activist will share his own spiritual story and experience, liberally sprinkled with excerpts from a play that tells how he survived the 'ex-gay' movement which has been encouraged in some Christian circles – 'Doin' Time in the Homo No Mo Halfway House'. The performances will also include a 'question and answer' session."

Anti-gay protest at McDonald's goes pathetically.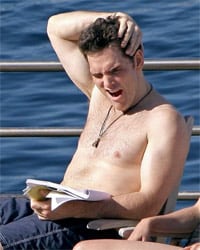 Matt Dillon: open wide.

Afghanistan, Bid Laden first: The John McCain blunder nobody has discussed yet.

Al Gore to make ' moon shot' challenge on environment: "Just as John F. Kennedy set his sights on the moon, Al Gore is challenging the nation to produce every kilowatt of electricity through wind, sun and other Earth-friendly energy sources within 10 years, an audacious goal he hopes the next president will embrace…'I have never seen an opportunity for the country like the one that's emerging now,' Gore told The Associated Press in an interview previewing a speech on global warming he planned to give Thursday in Washington."

Dennis Kucinich's impeachment resolution moves forward, ever so slowly…

H&R Block offers $100 coupons or free TaxCut software to gay couples their software blocked from filing online: "Connecticut taxpayers Jason Smith and Settimio Pisu and the ACLU sent a demand letter last March to Block asking the tax preparer to stop penalizing gay couples because the software in use then didn't support Connecticut civil union returns. Filers who encountered that problem were asked to contact a Block tax service office for help, for which higher fees were charged."