The family of Steven Hirschfield, the dancer on a San Diego gay pride party boat who was shot and killed by police who claim he resisted rescue attempts and seized an officer's weapon, says they don't believe the officers' accounts and plan to sue.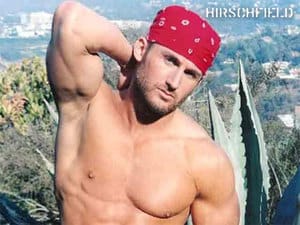 The family's lawyer calls the police version of events a "complete fabrication": "The officer who shot him had a Taser – why didn't he use it? And if he was in a brawl, why isn't there more evidence of that? There was very little scratching or bruising on his body."
KNBC: "Results of an autopsy released Monday showed he died from a gunshot wound to the chest. Claypool said medical examiners confirmed Hirschfield was shot in the back and his family believes officers acted with "excessive force" and disputes accounts given by police. 'It is our belief based on a witness account and information learned through the autopsy performed by the San Diego County coroner that Mr. Hirschfield was not the aggressor and was not involved in a brawl with police officers prior to being executed by this police officer,' [their] attorney [Brian Claypool] said."
According to a witness, there was a former Marine in the water attempting to rescue Hirschfield who has not yet been contacted by the family's attorney.
"Claypool said his suit would seek punitive damages from the Harbor Police Department. He told KNSD-TV he was first contacted about the case by a civil rights watchdog group that monitors alleged police brutality matters. I think this is a gay-rights issue,' Claypool said."
You may have missed…
Performer Fatally Shot in San Diego Gay Boat Cruise Tragedy [tr]