A priest who interrupted and helped stop an attack on a group of transgender teens by a group of teenage boys outside a shelter in Queens, NY, was himself attacked, struck by buckets and a belt after the young men returned for a second round. The young men were reportedly using anti-gay slurs: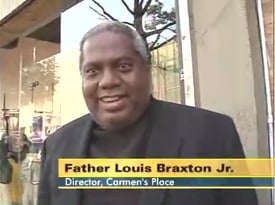 The NYT reports: "The priest, the Rev. Louis Braxton Jr., said he was returning to the shelter, Carmen's Place, on Steinway Street in Astoria, about 10:30 on Monday night when he saw a group of youths hit a resident on the head with a bag of garbage. Father Braxton, an Episcopal priest who is the shelter's director, said he shouted at the attackers and they fled. But four youths returned soon after holding a paint bucket, a miter box, steel brackets and a belt. By then other shelter residents had gathered outside, Father Braxton said. Two residents of Carmen's Place argued with the four and were punched in the face and body, Kevin Ryan, a spokesman for the Queens district attorney's office, said."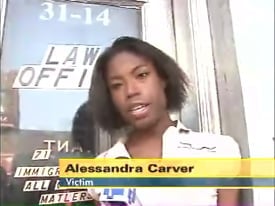 The Daily News adds: "The teens started harassing Alessandra-Michelle Carver, 21, as she was dancing in front of Carmen's Place in Astoria about 10:30 p.m. on Monday. 'One of them hit me with a garbage can,' she said. 'Then his friends started joining in.' …. The other residents fended off the attackers, and when the teens finally fled, they ran past Metropolitan Transportation Authority police officers, who nabbed them and charged all four with assault as a hate crime, gang assault, weapon possession and harassment. 'This is a place where we come to regroup and get away from that abuse,' Carver said of Carmen's Place, which houses eight people ages 17 to 24. Those arrested were Tyreek Childs, 17; Trevaugn Payne, 16; Shara Mozie, 17, and a 15-year-old whose name was not released because of his age."
NY1 has video interviews of those attacked.