Australia: Pope's apology for clergy abuse not good enough. Clash between pilgrims and protestors after condoms thrown.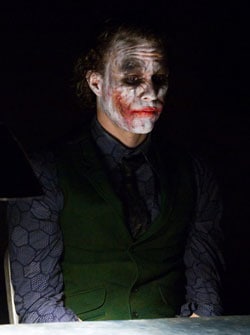 The Dark Knight shatters box office records, taking in $153.34 million. Check out the list of records it broke.

Man claims possession of sex tape featuring A-Rod and Madonna.

Obama campaign snubs New Yorker reporter from foreign trip press plane following Muslim cover flap?: "Forty journalists, including such leading correspondents as Dan Balz of The Washington Post, will be aboard his plane for next week's swing through Jordan, Israel, Germany, France and England. The campaign received 200 requests for press seats on the plane. Among those for whom there was no room was Ryan Lizza, Washington correspondent of The New Yorker. The campaign, which was furious about the magazine's satirical cover this week, cited space constraints in turning him away."

Hundreds of dead baby penguins wash ashore on the beaches of Rio de Janeiro.

George Clooney works mustache for Martini.

Australia's first LGBT retirement village to be built an hour outside of Melbourne: "The estate will feature 120 two and three-bedroom apartments, a tennis court, bowling green, open-air theatre and a multi-million dollar leisure centre with a pool, spa, gymnasium, cafe, restaurant, piano room and business centre. Managing director and major shareholder Peter Dickson said the village filled a gap in the market. 'Whether we're in a relationship or whether we're single, we want to be surrounded by friends,' he said. 'I wanted Linton Estate to be different to other retirement facilities and this has now come about.'"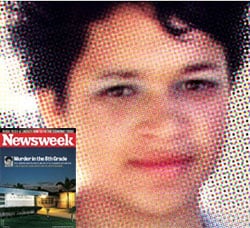 Young, gay, and murdered: Haven't had a chance to dive into this yet, but here's Newsweek's take on the Lawrence King tragedy.

Following registrar Lillian Ladele's lead, a Christian policeman says he's been victimized over his opposition to Gay Pride: "Graham Cogman, a constable with 15 years experience, is taking action against Norfolk Police as he claims he was victimised for refusing to wear a pink ribbon on his uniform to mark a 'gay pride' event, and for questioning the force's stance towards gay men and lesbians."

Human Rights Campaign hires trans woman Allyson Robinson as new Associate Director of Diversity?

Man dies during New York triathlon: "Race director Bill Burke said other competitors alerted medical personnel to the man during the 1,500-meter swim in the Hudson River, and he was unconscious when he was pulled from the water just before 8 a.m."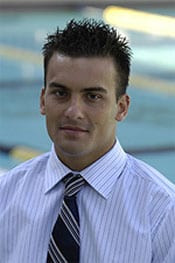 University of Maryland swimmer Fred Deal is out and proud.

Ian Thorpe: It's a girl!

Chace Crawford hangs with the international spokesmodel for Ralph Lauren's Black Label for men and POLO Black fragrances at a Polo match in the Hamptons.

Showtime orders up two new series with significant gay content: "The first announced was the tentatively titled thirty minute dark comedy Nurse Jackie, starring The Sopranos' Edie Falco as an iconoclastic, opinionated, self-medicating nurse in New York City…Greenblatt also announced that The United States of Tara, starring Toni Collette, had been ordered to series. Based on an idea by Steven Spielberg and written by Academy Award-winning writer Diablo Cody, the comedy features Collette as Tara, a suburban mother suffering from dissociative identity disorder (more commonly known as multiple personality disorder). Her various personalities include a rebellious teen girl, a biker, and others that impact in a variety of ways both her husband (John Corbett) as well as her children including out gay teen Marshall."