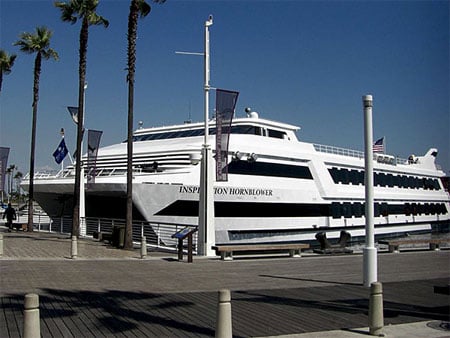 A gay party cruise on the Hornblower yacht 'Inspiration' being run by promoter Bill Hardt to coincide with the city's Gay Pride festival on Saturday night turned tragic, as one of the go-go boys hired to dance on the cruise somehow fell overboard, and after a series of events was ultimately shot and killed by police attempting to rescue him. The cruise, which featured DJs Manny Lehman and Chris Cox, ran from 10pm to 2am in San Diego's harbor. When the man, identified as Steven Hirschfield, from West Hollywood, first went overboard, the ship immediately called police who responded while crew members from the ship attempted a rescue. Crew members reported that Hirschfield resisted their attempts to rescue him.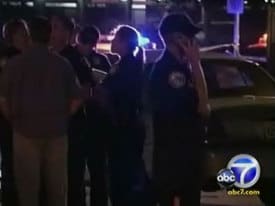 According to the San Diego Union Tribune, "Hornblower crew members threw flotation devices to Hirschfield and stayed near him until Harbor Police arrived, Unger said. A police boat found Hirschfield in the water about 500 feet south of the U.S. Coast Guard Air Station on Harbor Drive across from Lindbergh Field. The water is about 40 feet deep in that part of the bay, authorities said. When Hirschfield boarded the Harbor Police boat, he scuffled with the two officers on board, Harbor Police said. Hirschfield knocked one officer to the deck, took the officer's Taser gun and began beating him in the face with it, Harbor Police said. Hirschfield then tried to get the injured officer's firearm. As he struggled to get control of the gun, the second officer shot Hirschfield once, Harbor Police said."
Hirschfield was pronounced dead at the dock.
Emails from Towleroad readers report that it took more than two hours for all to fully disembark from the boat as officers interrogated each and every passenger about the incident.