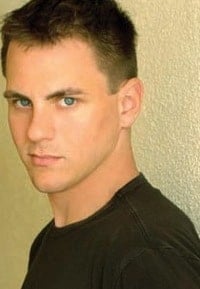 American Gladiators' first-ever gay contestant is to die for…now let's hope he doesn't get himself killed.

Paying Through The Nose: New "persons of interest" in the 2001 anthrax case—inept United States government officials. Retired FBI investigator Brad Garrett is spilling the beans on the botched case, which resulted in a nice fat check ($5,825,000) for original suspect Dr. Steven Hatfill.

New York City's trans fat ban goes straight to the hips today—"baked goods, frozen foods, cannoli and doughnuts" are now forbidden to contain the cholesterol-raisers. Packaged foods are still exempt. To find out how to make comfort food without trans fats, visit NoTransFatNYC.org.

That 25-year-old Homosexual can run like the wind!

In the Bag: EBay ordered to pay $60.8 million over its fake Louis Vuittons.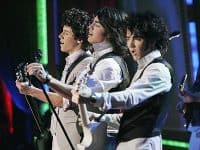 Just like Ivory soap, the Jonas Brothers are only 99-44/100% pure.

The Screen Actors Guild (SAG) and the smaller American Federation of Television and Radio Artists (AFTRA) are going to war, with team captains Jack Nicholson and Tom Hanks, respectively. Oh, you know George Clooney isn't sitting this one out—he's actually calling on both unions to stop "pitting artist against artist." The results of a vote will be known July 8, which will tell the tale as to whether SAG has enough support for yet another actor's strike.

Forget about Mamma—who's your daddy?

It's not the end of the world! (Unless it is.)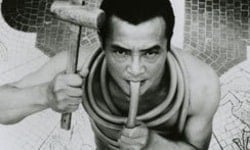 Mishima: A Life in Four Chapters, about the controversial Japanese artist, is not big in Japan, but it's out on DVD.

A spike in new HIV diagnoses in the U.S. is concentrated among younger men and men of color.

The White House wants Osama bin Laden captured or killed before Bush leaves office. But if he's taken out right before Bush departs, how many Americans would forever believe bin Laden was kept alive all these years as a way of keeping us in line?

Go East, Young Man: Barack Obama is planning a tour of Europe and the Middle East that would likely include a pop-in on Iraq. He last visited Iraq with a congressional delegation in January of 2006.