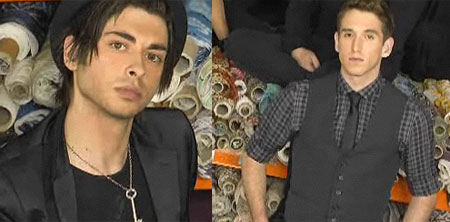 Earlier this week I posted about a possible Project Runway romance between two of this season's designers, Daniel and Wesley.
In an interview with Popwrap, Wesley confirmed the romance: "It started on the show but we were trying to hide it because we wanted to keep it very professional. We were both there for our careers and so we didn't want that shown on the show. But it's hard to avoid, you never know when you're going to meet with someone you're going to connect with…we tried to keep it suppressed at first, but it's going really well. It's hard to read stuff on the blogs, it kinda creates a stress on the relationship but I think it's going very well."
The best to both of them.
Watch the interview, AFTER THE JUMP…