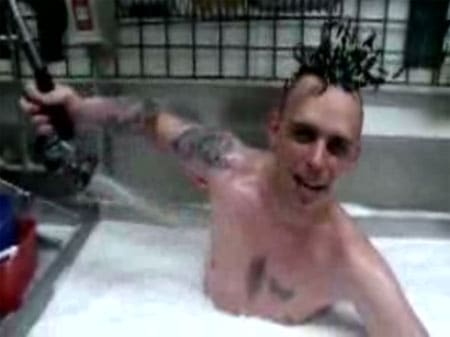 Xenia, Ohio Burger King employee Timothy Tackett, aka 'Mr.UNST@BL3', was fired after filming himself taking a bath on the job and then posting it to YouTube: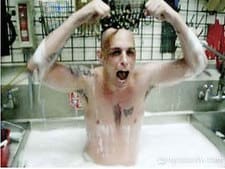 "'My first thought was oh my God,' Mark McDonnell, the Greene County health commissioner, tells WDTN-TV. He sent inspectors to look for violations at the restaurant. 'Any bacteria on his skin could have been deposited giving people food poisoning,' McDonnell explains to WHIO-TV. The fast-food chain fired everyone who appeared in the video. 'We have sanitized the sink and have disposed of all other kitchen tools and utensils that were used during the incident,' Burger King spokeswoman Denise Wilson says in a statement to WDTN-TV. 'We have also taken appropriate corrective action on the employees that were involved in this video.'"
Says Tackett in the video: "I may not have a shower in my house, but I manage to get clean somehow."
No doubt the remaining employees were sad their jobs had returned to the old, drab pre-Tackett days.
Watch the video, AFTER THE JUMP…