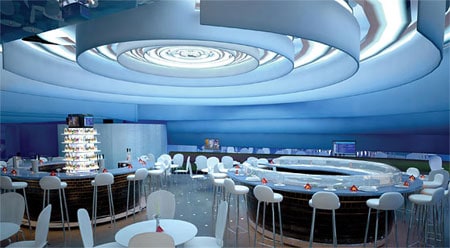 To use an old cliché.
High on the list of all the places I'd least want to spend any length of time is an airport food court, which is why I'm posting these luscious renderings of the new JetBlue food court opening in the redesigned Terminal 5 at JFK. The well-known terminal was designed by Eero Saarinen and decommissioned in 2001. You can see more of these renderings, by design firm ICRAVE, AFTER THE JUMP…
Though my recent experiences with JetBlue have not been great, I thought these photos were pretty eye-catching. For those of you unfamiliar with my JetBlue saga, I unloaded in a personal rant back in July after they lost my luggage on a flight from Boston to JFK. Just to wrap up that tale, my bag, which included just about every favorite piece of clothing I owned as well as some other loved possessions, was never recovered. We have come to a settlement, and I am hopeful I'll receive it soon.
My other hope is that with this new terminal, they'll pay as much attention to the luggage system as it appears they have to the food court.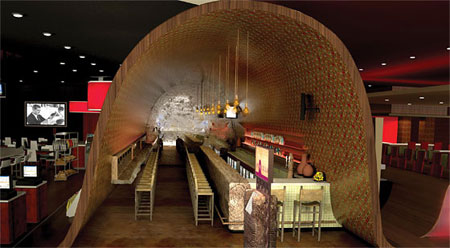 (via grub street and eater)
More shots, AFTER THE JUMP…