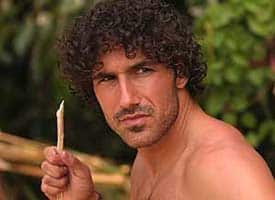 "Survivor: Africa" winner Ethan Zohn uses his professional soccer skills to kick a new HIV awareness drive into high gear.

Estrogen Idol: Paula Abdul gets a female counterpart.

Why be a regular person when you can be a ready-made Rockefeller?

A copy editor at The Washington Post explains why we all (still) need editors.

Gay marriage foes mobilize for ban in California.

When You Hate Enough Not to Send the Best: Not everyone approves of same-sex wedding … cards.


Buns and Guns: Anyone looking for a good place to eat in Beirut?

Ya gotta love men in Speedos doing push-ups …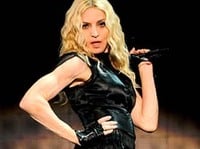 Madonna's Sticky and Sweet tour got under way in the U.K. on Saturday. The buzz sounds very positive, but for the love of all Holocaust victims and their families, can we please stop throwing around these Hitler comparisons like it's the same thing as calling someone Omarosa?

The new, um, celebrities have been named for the next season of "Dancing With the Stars." Lance Bass will be on — not dancing with a male partner — as well as singer Toni Braxton, actress-host Brooke Burke, celebrity chef Rocco Dispirito, Olympic track star Maurice Greene, porn/reality star Kim Kardashian, actress Cloris Leachman, "Hannah Montana" star Cody Linley, soap vixen Susan Lucci, Olympic beach volleyball superstar Misty May-Treanor, comedian Jeffrey Ross, NFL Super Bowl champ Warren Sapp and actor Ted McGinely (doesn't he usually get added when a show's about to off the air?).

How Obama "lost" the "gay media king."