Killer of Australian Matt Leveson refuses to look family in the eyes: "It was a bit cowardly. We would have thought he would have at least have had the courage to come and see the court."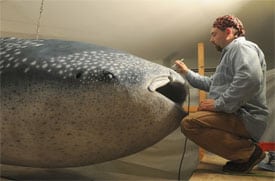 Restored taxidermy 32-foot whale shark specimen to be unveiled 73 years to the day after it was caught — off Fire Island, NY.

Anderson Cooper not a fan of Living Lohan.

Gen X author Douglas Coupland on how men view their age: "I have this theory about men and aging. We have two ages: the age we really are, and the age we are in our heads. Most men are almost always about 31 or 32 in their heads — just ask them. Even Mr. Burns from 'The Simpsons' is 31 in his head. One of the most universal adult male experiences is of standing before a mirror and saying, 'I'm sorry, but there's been a horrible mistake. You see, that's not really me in the mirror there. The real me is tanned, throws Frisbees, and kayaks the Columbia River estuary without cracking a sweat.'"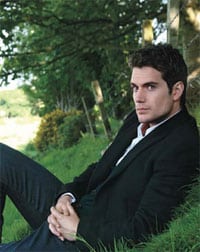 Henry Cavill likes to go "full bore" into things.

Man who was on death row for 23 years for killing a man he met in a gay bar has death sentence vacated because he had ineffective legal counsel in sentencing phase: "Van Hook, 48, was convicted of murdering a man he met in a gay bar. He never denied strangling and repeatedly stabbing David Self in Self's apartment in Cincinnati in 1985, but claimed temporary insanity. 'We think it is the correct decision under the circumstances, and we think there is even more evidence than they discussed that will support their decision,' Keith Yeazel, the Columbus attorney who has represented Van Hook in his federal appeals, said of Monday's ruling."

Stonewall Democrats report 27% increase in LGBT convention participants: "National Stonewall Democrats announced that a record number of lesbian, gay, bisexual and transgender (LGBT) delegates — more than 350 — will attend the Democratic National Convention in Denver, Colorado. This represents approximately 6% of total convention attendees and is 27% increase from the 282 LGBT participants in 2004."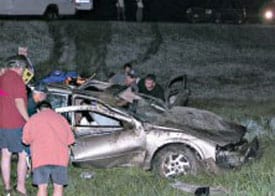 Morgan Freeman in good spirits. The car he was in, not so much.

Smile with your political affiliation: Tyra Banks portrays Michelle Obama in photo spread.

Classic horror films to get gay re-do: from cult director David DeCoteau: "The projects, some of which will be released theatrically by Regent in the fall, include Edgar Allan Poe's 'The Pit and the Pendulum' and adaptations of works by H.G. Wells and Sir Arthur Conan Doyle. New features will also be made for 'The Brotherhood' and 'The Invisible Chronicles,' two ongoing TV/DVD series. All of the legendary tales in the slate will be refashioned to include gay themes, as was DeCoteau's recently released Poe adaptation 'House of Usher.' The only film confirmed for release this Fall is the 'pansexual' film noir 'Playing With Fire,' starring Susan Anton and Michael Bergin."