Can orange juice counteract prescription medications?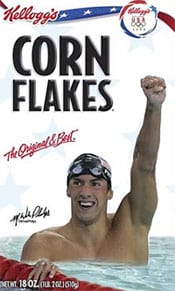 Here we go: the marketing onslaught begins.

LeRoi Moore, Saxaphonist for Dave Matthews Band dead due to complications from an ATV accident.

Semi-colons are apparently gay.

Vanity Fair tracks down long lost half-brother of Obama? "According to Italy's Vanity Fair his two metre by three metre shack is decorated with football posters of the Italian football giants AC Milan and Inter, as well as a calendar showing exotic beaches of the world. Vanity Fair also noted that he had a front page newspaper picture of his famous brother – born of the same father as him, Barack Hussein Obama, but to a different mother, named only as Jael. He told the magazine: 'I live like a recluse, no-one knows I exist.'"

Is Katy Perry's mom homophobic? Her daughter clears the air with a fart.

Eye on gay Shanghai!

U.S. Rep. Stephanie Tubbs Jones hospitalized after being found unconscious behind the wheel of a moving car.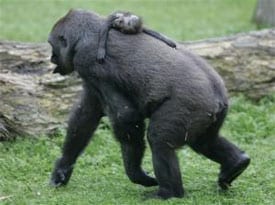 Won't let go: Zoo gorilla in Germany mourns death of baby.

Sydney councillor lambasts announcement that Oxford Street is to be declared a "homophobia-free zone": "To borrow from Woody Allen, 'the best response to Neo-Nazis is a baseball bat'. The best response to homophobia and gay bashing is more and tougher high-visibility policing applying an aggressive zero tolerance policy. That is why I have called for Council to finance a community policing centre in the middle of the strip and not the failed ACON safe space on the edge. The last thing we need is 'homophobia free zone' signs along Oxford Street. It will not prevent one bashing and may even attract violence."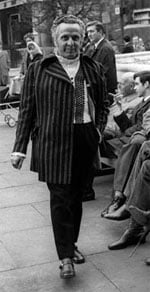 UK Gay rights champion Leo Abse dies at 91: "The flamboyant and controversial politician died at Charing Cross Hospital in Central London last night after a short illness, a family friend announced today. During 30 years as Labour MP for Pontypool, later renamed Torfaen, he passed more Private Members' Bills than any other backbencher. His most famous, the Sexual Offences (homosexual reform) Bill, dicriminalising sex acts between consenting men over the age of 21, became law in 1967."

Daniel Radcliffe arrives in the Big Apple for Broadway debut.

UK man gets 18 months in prison for hate letter to gay couple, one of whom later hanged himself.

Obama smear book author Jerome Corsi tailed by sour investment deal that lost more than $1 million for a group of investors.

Michael Phelps' dad has not even congratulated his son yet.

Varsity high school football team in New Mexico under investigation for broomstick sodomy hazing of up to eight freshmen players at training camp. Charges include assault, battery, false imprisonment and molestation or rape.