San Diego firefighters testify in suit against San Diego over being forced to take part in Gay Pride parade: "I felt like I was close to being in an X-rated event. I was ashamed to wear my uniform that day."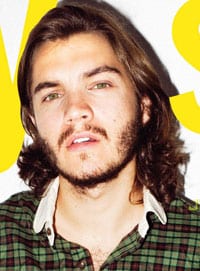 Emile Hirsch talks to Nylon about Milk: "I just had such a wonderful time. it's such a great ensemble. Speed Racer was such a highly controlled performance environment that I found, honestly, a little frustrating at times just because it's so hard when you're on the green screen and it's all about, 'Bat this eyelash a little bit here.' On Milk, it was just a free-for-all and we were all going nuts."
The odd lies of Sarah Palin.
New York Senate Minority Leader Malcolm Smith sidesteps question about how he'll approach same-sex marriage if he becomes Majority Leader: "It's a good question. But I'd rather wait to see what seats I have, you know, who are my members, and at that time, then we can talk."
True Blood: HBO picks up Alan Ball vampire drama for another year.
Closeted California Rep. David Dreier runs from Michelangelo Signorile at the Republican Convention – VIDEO.
Field Poll: Same-sex marriage ban trailing in California. "The Field Poll of 830 likely voters found that the share of the electorate backing Proposition 8 fell during the last two months, with 38 percent of those surveyed saying they intend to vote for the measure compared to 42 percent in early July. Opposition to Proposition 8 increased during the same period, the poll found. A solid majority of the likely voters—55 percent—said they would vote against the same-sex marriage ban, compared to the 51 percent who opposed the initiative in the July poll."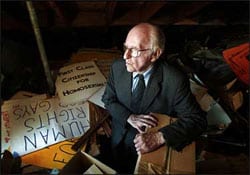 Frank Kameny Papers archive opens at Library of Congress: "Kameny is credited with playing a lead role in launching the modern U.S. gay civil rights movement in the early 1960s after government officials discovered he was gay and fired him from his job as an astronomer with the Army Map Service. According to a Library of Congress index of the Kameny archives, highlights include papers related to the American Psychiatric Association's 1973 removal of homosexuality from its list of mental disorders and the landmark 1974 federal decision to grant an openly gay man a Pentagon security clearance. Also among the archives are materials Kameny used in marches and protests from 1965–1969."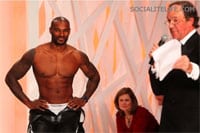 Tyson Beckford unzips for charity.
Brazil in the Hamptons…
Simon Cowell recruits Ms. Spears for X-Factor.
NYC: Will Chelsea's Food Bar live again?
Like father, like son: Ryan and Redmond O'Neil arrested on meth charge.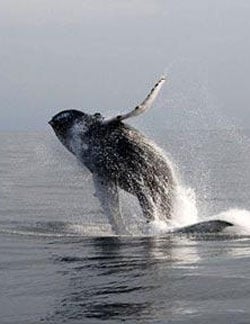 Song: Whales heard in great numbers in New York Harbor and off Fire Island. "Not just a few, either. Right whales were migrating past the microphones during all three months. Not just right whales, either. Humpbacks were also passing by, and fin whales appear to be residing in the area. 'We basically have fin whale singers basically 24/7 off New York Harbor,' Dr. Clark said. 'That was a surprise.'"
Researchers say poor mental and sexual health of gays a result of internalized "homonegativity".
Fresno State Hate: Foes of marriage equality are taking their battle to college football games, apparently.
Kentucky appeals court issues shameful ruling barring lesbians from adopting as stepparents: "In a 62-page ruling issued Friday about the case, the court said that with a 'wink-wink' and a 'nod-nod,' Family Court Judge Eleanore Garber and lawyers for a lesbian couple ignored those laws. And as many as three or four family court judges in Jefferson County may have allowed such adoptions, the opinion said."
Broadway's Xanadu to close.
Albany-area school principal resigns under mysterious circumstances: "The school board accepted Michael Paolino's resignation at a meeting Tuesday night. The resignation goes into effect on December 31st. Paolino has been on paid administrative leave since July but the district has never given the official reason. The Times Union has reported that teachers accused Paolino of making racist and homophobic comments about staff members and even some students."