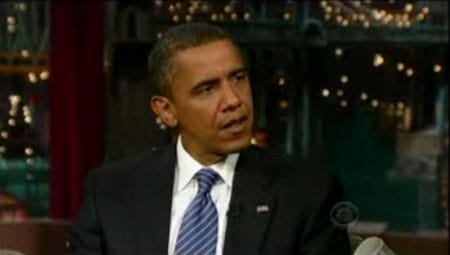 Obama appeared on Letterman last night and talked about what he would have done immediately following 9/11, Iraq, Afghanistan, his first trip to the continental United States as a child after living in Hawaii, McCain running mate Sarah Palin, and, of course, pigs and lipstick.
Watch it, AFTER THE JUMP…
Parts one and two, above. Three, below.