Tribute to Del Martin to be held at San Francisco City Hall on October 1.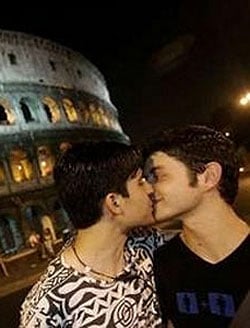 Two men arrested for kiss outside Roman colisseum ordered to trial: "On Tuesday a Rome court ordered a trial for two men arrested in July 2007 outside the Coliseum. Michele F., 36, and Roberto L., 28, contend they were caught sharing a passionate kiss; the arresting officers from the carabinieri say they were engaging in oral sex. Defense lawyers have asked for the charges of lewd public acts to be dropped, having sought in vain to get access to footage from nearby security cameras that they say would show the kiss was just a kiss."

Debut: Daniel Radcliffe bares it on Broadway.

Anti-gay rights groups accuse New Jersey commission on civil unions of pro-gay bias: "The Civil Union Review Commission came to be after the state Legislature voted to establish civil unions in early 2007. The 13-member commission, which holds monthly meetings, is mandated to monitor civil unions and measure any problems that may arise."

Hey Xtina, Lady Gaga wants her look back.

Miami Mayor Manny Diaz joins fight against same-sex marriage ban ballot measure: "I don't see how this amendment protects anything. Even worse, its vague language could actually take away important existing benefits like health care from Floridians."

March in Chicago this weekend will mark 10th anniversary of Matthew Shepard's death, draw attention to anti-gay hate crimes.

Amy Winehouse rages in London, runs around with missing shoe.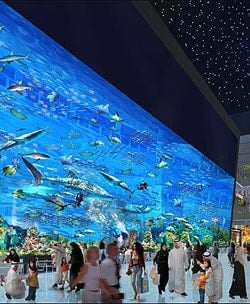 Sharks attacking one another in obscenely large shopping mall aquarium in Dubai.

Indian government reaffirms its position supporting the criminalization of homosexuality: "On Friday, the Centre will oppose a petition filed by gay rights activists in the Delhi High Court seeking decriminalisation of homosexual acts between consenting adults. 'We are going to take a stand against scrapping of section 377 of IPC (punishment for indulging in unnatural sex). I will stiffly oppose the plea,' Additional Solicitor General PP Malhotra told reporters. The court had sought the government's view on a petition filed by Naz Foundation, an NGO supporting gay rights. The development follows differences between the health ministry and the home ministry on the issue. The health ministry said the law pushes HIV people underground 'which makes such risky sexual practices go unnoticed'. The home ministry said society disapproves of homosexuality, so it should be treated as a crime."

Transgender model Isis speaks: "I'm just crossing my fingers hoping opportunities come from this. I went to college for fashion design so I hope that takes off for me. Hopefully you'll see me on the runway, in major campaigns and on the big screen – I want to be in movies!"

Senate hearing draws attention to need for same-sex partner benefits.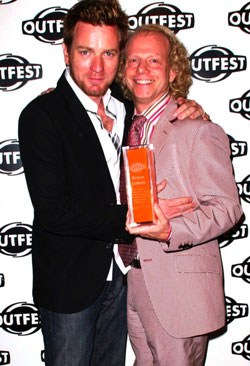 Ewan McGregor presents producer Bruce Cohen with Outfest Award. NBC exec Ben Silverman outs his gay mom.

Lindsay Lohan's rep: there was no gay confesion.

British host Alan Carr says he'll never tell his parents he's gay: "I was used to being called all sorts of names but I didn't actually think I was gay. It just didn't click. The word gay is bandied around so much when you're a kid. If you go to the library you get called gay, if you wear a certain kind of trainers, they call you gay . . . if you wear lip gloss and heels they call you gay. I just don't get it. Obviously I did end up realising they were right, although I've never really sat down and talked about that with my family. I've never told my dad I'm gay but I hardly think I need to now. It would be like closing the door after the horse has bolted."

AfterElton talks to Brothers and Sisters showrunners about plans for Kevin and Scotty.

New Zealand MP: I used to be the only gay in the Parliament.

Levi's joins fight against Prop 8: "The San Francisco-based jeans maker said Thursday it will co-chair with Pacific Gas & Electric a group trying to drum up opposition to Proposition 8 in the business community. Chief Executive Officer John Anderson said the move is consistent with Levi's long history of supporting civil rights causes. The company ended racial segregation of its California factories in the 1940s and was the first Fortune 500 company to offer health benefits to the domestic partners of its unmarried employees. In July, PG&E donated $250,000 to the campaign to defeat the gay marriage ban and announced it hoped to persuade other corporations to do the same. Because PG&E is a public utility, though, taking a controversial political stand is less risky for the company than it might be for businesses with greater competition."