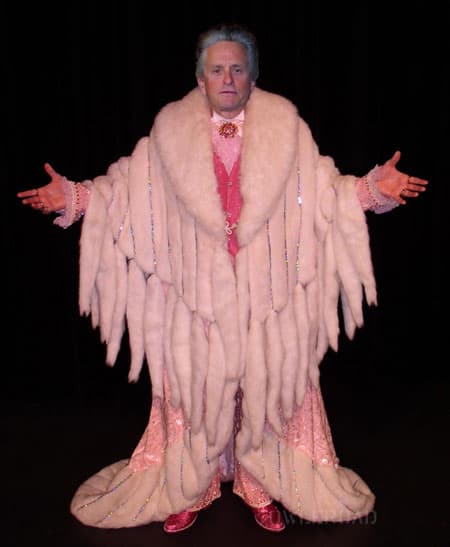 Director Steven Soderbergh will direct Michael Douglas as Liberace in an upcoming biopic, Variety reports:
"The filmmaker said he has drafted his 'Traffic' star Michael Douglas to play the flamboyant pianist. Richard LaGravanese is writing the script, and Jerry Weintraub will produce. Soderbergh is in discussions with Matt Damon to play Scott Thorson, who sued Liberace in 1982 for $113 million in palimony, claiming he was the entertainer's companion for five years. Even though Liberace never wavered from career-long denials that he was gay, Thorson reportedly settled for $95,000 in 1986. Liberace died in 1987 of complications from AIDS at age 67."
Variety says Soderbergh has two films ready to go before this one, so it may be a while. Maybe by that time Clay Aiken will have aged enough to take over the role.
*NOTE – image for illustration purposes only (if you can't tell by my poor photoshopping), not any kind of official shot.