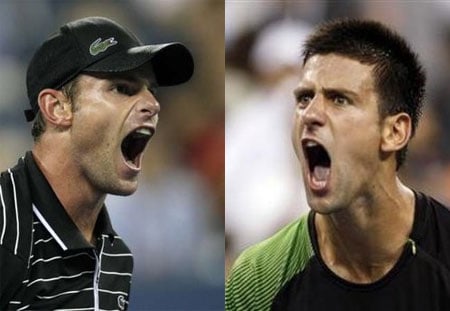 Novak Djokovic was booed last night by the U.S. Open crowd after his 6-2, 6-3, 3-6, 7-6 (7-5) quarter-final victory for commenting on a joke by Andy Roddick that he was faking more than 16 injuries.
Djokovic later apologized: "Unfortunately, Andy made a statement, and I don't think it was intentional. He made a joke and it was a misunderstanding. I exaggerated and I reacted bad in that moment. I apologise if I reacted like that. It was just impulsive and I had a lot of emotions in the last two days."
No worries. All's well in the world of tennis hotties.
Watch the video, AFTER THE JUMP…