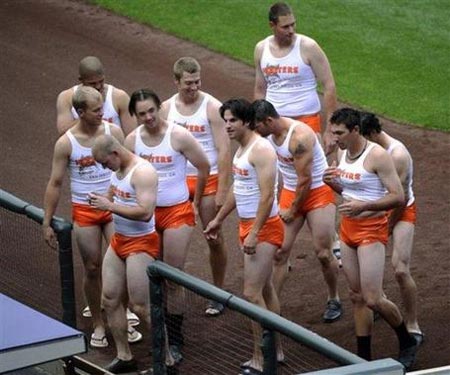 The San Diego Padres observed an annual hazing ritual on Wednesday when they made the rookies dress up in Hooters uniforms.
The rookies then announced that, like the city's firefighters, they would be suing their managers because of the stress of being looked upon as sex objects, and subjected to cat calls, lewd comments and gestures*…
They were also subjected to "raised eyebrows" out on the town.
One more shot, AFTER THE JUMP…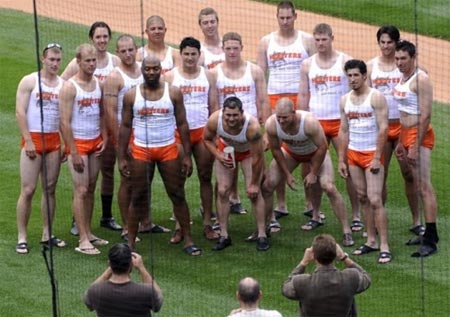 * For those of you who haven't read the San Diego firefighter post below, that's what I'm sarcastically referring to here. The rookies are not actually suing their managers, I'm just making a point about 'public humiliation' and heterosexuals' willingness to go along with it in a straight macho hetero setting, but not a gay one.