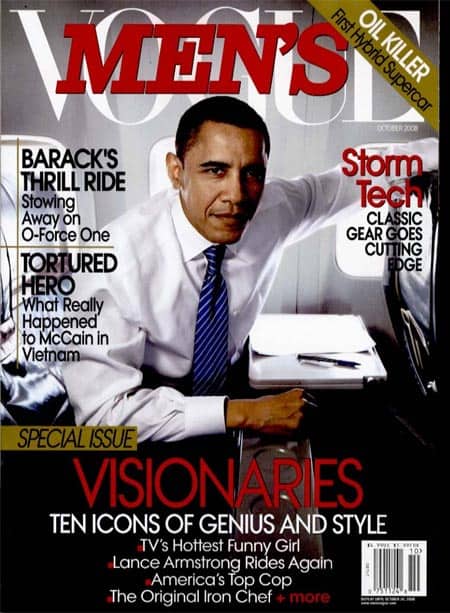 He's also taking flight in national polls, capturing a "statistically significant" 48 to 44 point lead over John McCain following the tumult in the financial markets.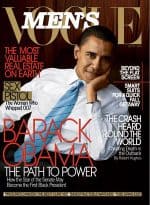 It's the second time for Obama on the cover of Men's Vogue. He appeared before in September 2006.
I appended this to yesterday's post on Obama's interview with Philadelphia Gay News, but since some may not have seen it, here's the link to the full interview.
In other Obama/Biden news, the Human Rights Campaign announced yesterday that Biden would be the featured speaker at its National Dinner in Washington D.C. on October 4th.
Said Biden: "I'm honored to participate in this event. Discrimination has no place in this country and I am proud to stand with HRC in the fight to end it. Barack Obama and I will bring the change we need in Washington. The Bush Administration's policies have been disastrous for the LGBT community and a McCain Administration would just mean four more years of the same."