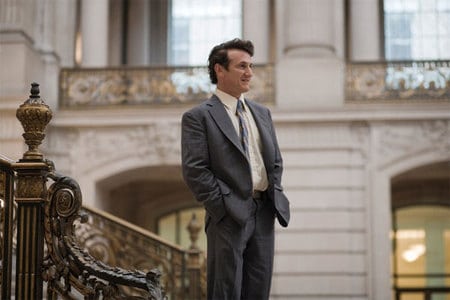 A bunch of new stills from Gus van Sant's Harvey Milk biopic Milk have been released. Here's Sean Penn as Milk in San Francisco City Hall. Below, James Franco as Milk's lover Scott Smith.
Check out the trailer for Milk here. For all of our coverage on Milk and Harvey Milk, click here. Milk is released to limited theaters on November 26.
Penn and Josh Brolin as Dan White, Milk's fellow assemblyman and assassin.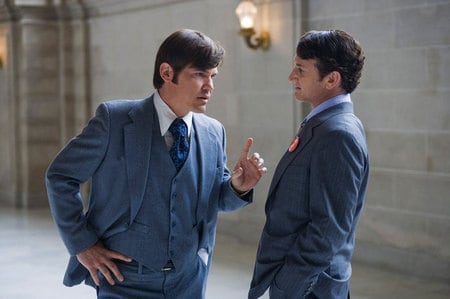 More, AFTER THE JUMP…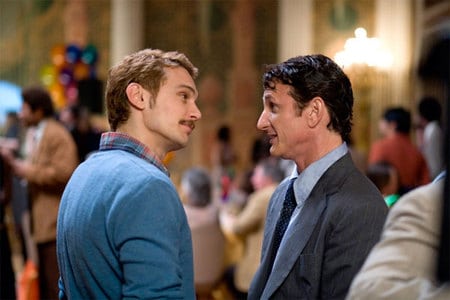 Franco and Penn, above. Below, Diego Luna as Milk supporter and boyfriend Jack Lira, and Franco.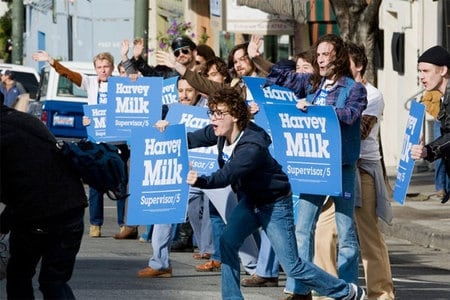 Above and below – Emile Hirsch as activist Cleve Jones. Alison Pill as Milk's campaign manager and confidante Anne Kronenberg.