McCain's chief of staff Mark Buse, whose sexuality was recently put under the spotlight by activists Michelangelo Signorile and Mike Rogers, was hired by mortgage giant Freddie Mac a few years ago to work with McCain because they feared the Arizona Senator "was too outspoken" on the issue of executive pay, the Washington Post reports: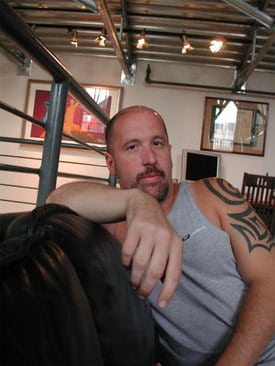 "Mark Buse, a longtime McCain adviser who had been staff director of the Senate commerce committee, signed on as a Freddie Mac lobbyist, and his firm, ML Strategies, earned $460,000 in lobbying fees in late 2003 and 2004, according to lobbying disclosures. Buse is now chief of staff at McCain's Senate office. Buse was one of many strategic hires made by Freddie Mac in its efforts to sew up support and manage opponents on Capitol Hill, a push that peaked in 2004 with the retention of 34 outside lobbying firms. Over the past decade, Freddie spent more than $95 million on lobbying, while its sister company, Fannie Mae, spent more than $79 million. …The story of how Buse came to get involved is emblematic of the interconnections among Fannie, Freddie and the lawmakers whose support was critical for their business."
They add: "McCain campaign spokesman Brian Rogers said the hiring of Buse did not influence McCain. 'I think the reality is that John McCain takes positions, you know, based on what he believes is in the public interest, period,' Rogers said. 'If these folks thought they were getting something out of John McCain . . . it's not based in fact.' Buse was providing Freddie Mac 'with advice on how to deal with issues of concern to them, you know, both in the commerce committee and in the Senate at large,' Rogers said. Through the McCain spokesman, Buse declined to comment."
And this nugget: "Buse was nicknamed 'The Ferret' because he helped his boss, McCain, find pork-barrel provisions buried in legislation. McCain has said he considered Buse to be like a son."
Who knew? McCain has a gay son.
Lobbyist Hired by Freddie Mac to Work on McCain Is Now Senator's Aide [washington post]
(via joe.my.god)
Previously
Signorile, Rogers: John McCain Chief-of-Staff Mark Buse is Gay [tr]
Jon McCain's Gay Chief of Staff Mark Buse [tr]
Former boyfriend of McCain Chief of Staff Mark Buse calls Buse a "raging queen." [tr]