Allan Spear, a former Minnesota State Senator, and one of the nation's first openly gay legislators, has died. He was 71: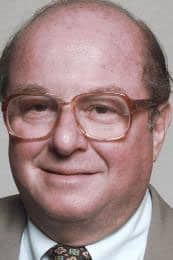 "Friends described Spear as a Renaissance man, with an encyclopedic knowledge of history and a passion for cooking, travel and classical music. He lived with his partner, Junjiro Tsuji, for more than 20 years. Spear's sense of humor was legendary on the Senate floor, where he annually fought against a hunting season for mourning doves by reciting a hilarious recipe that underscored the ridiculously large number of the birds needed to create a meal. 'He was a brilliant thinker and such a generous friend who was deeply committed to economic and social justice,' said Rep. Karen Clark, DFL-Minneapolis. Clark, who worked for years with Spear on a state human rights bill that included protection for people based on their sexual orientation, said Spear became a mentor to gay and lesbian public officials nationwide."
Spear died of complications following heart surgery.
Longtime state senator Allan Spear dies [star tribune]
Ex-Minn. legislator Allan Spear, gay pioneer, dies [ap]