Male model of the moment Kerry Degman was spotted this past glorious weekend in New York's Central Park throwing some footballs with a few buddies, one of whom happened to be fellow Major Model Jeremy Santucci (below). Santucci is out and proud. No word on Degman, but, nothing like the arrival of football season, right?
You may remember a similar visit to the Sheep's Meadow during a heat wave in June.
A few more shots of Kerry Degman, AFTER THE JUMP…
Previously
Heat Wave: Living Abercrombie Ad Visits Central Park [tr]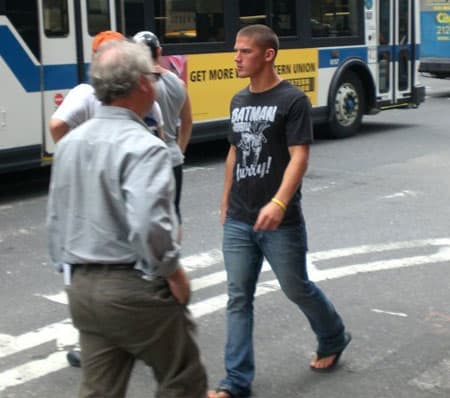 Degman was also spotted recently in Times Square. Below is a shoot by photographer Andrey T. More on that here.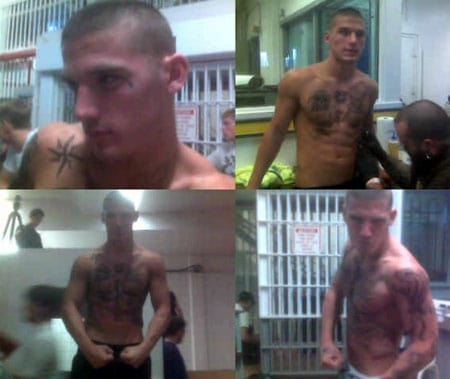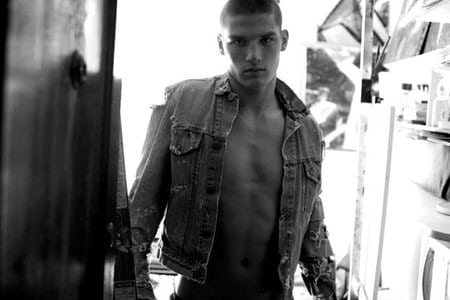 And here are some new shots from photographer Michael Tammaro.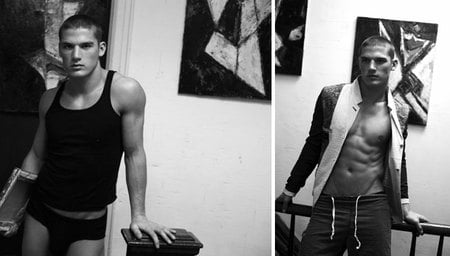 BONUS: A couple of NSFW shots here and here.
Enjoy!
(top images via just beautiful men)