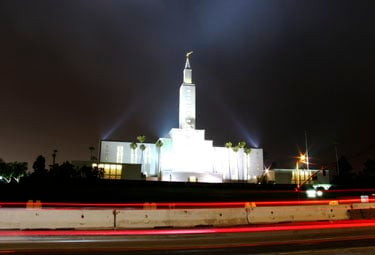 I received this report from one of our readers last night: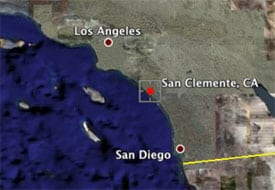 "I live in San Clemente, California and this happened to me last Saturday night. I was coming home late from dinner with friends and I saw a bunch of 'Yes on 8' signs in the city park on my way home. I know that campaign signs cannot be placed on city property and I feel like if the city did not put them there, then they are trash and anyone can pick them up (it's my park too). However, this was a trap and as soon as I got near the signs, about 10 or 12 young men emerged from the shadows – soaking me with water balloons. They formed a circle around me and one of them discharged a fire extinguisher in my face and all over me. I was terrified for my life as I was seriously outnumbered. Several of them were wearing Brigham Young sweatshirts and had 'LDS' clearly displayed on their t-shirts. Fortunately, they did not hurt me (other than the burning in my eyes), but they took off with their signs before the police arrived. I filed a report, but the perpetrators were not caught (I suggest they visit the local temple this Sunday)."
Californians Against Hate released figures on Monday regarding the amount of money Mormons have donated to the anti-gay marriage efforts:
"Despite tough economic times, an amazing 59,000 Mormon families have succumbed to substantial pressure from church elders, and have given huge amounts of money to California's Yes on 8 campaign. These Mormon families have given a staggering $18.6 million since June 1st and the total grows daily. This represents 77% of all money raised and 88% of all individual money raised (not including funds from the big out of state organizations). In Arizona where a gay marriage ban is back on the ballot after losing just two years ago, Mormon families have contributed nearly all of the $6.9 million to the Yes on 102 campaign."
And now they're resorting to physical violence and intimidation to get their point across, apparently.
Donate to the 'No on Prop 8' campaign HERE.