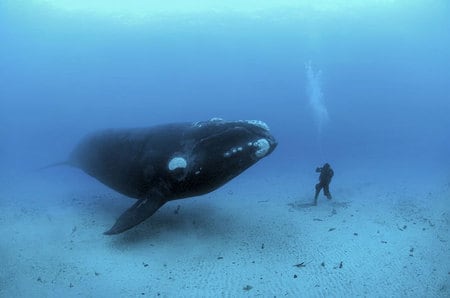 This amazing photo has been rising on Digg for the last day or so.
During a National Geographic shoot about Right Whales off the Auckland Islands, photographer Brian Skerry and assistant Mauricio Handler came face-to-face with one of the giants. Said Handler: "It looked at me with great curiosity. No aggression."
You can get this photo as a wallpaper as well.