Wow. A seven-year-old kid snuck into the Alice Springs Reptile Centre in Australia after it was closed, evaded security detection, and spent thirty minutes killing reptiles: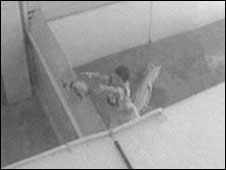 "The attack happened on Wednesday morning after the boy entered the zoo by jumping over the security fence and evading sensor alarms. Over the next half hour, he bludgeoned some of the animals to death with stones and hurled others over the two fences surrounding the crocodile enclosure. At one point, he tried scaling the outer enclosure himself to get to 'Terry', the 11ft (3.3m) saltwater crocodile. A turtle, four Western blue-tongued lizards, two bearded dragons, two thorny devil lizards and the zoo's 20-year-old goanna were among those killed. Zoo director Rex Neindorf said many of the animals were rare or mature and would be difficult to replace. 'The fact a seven-year-old can wreak so much havoc in such a short time, it's unbelievable,' he told Reuters news agency."
The parents have some explaining to do.