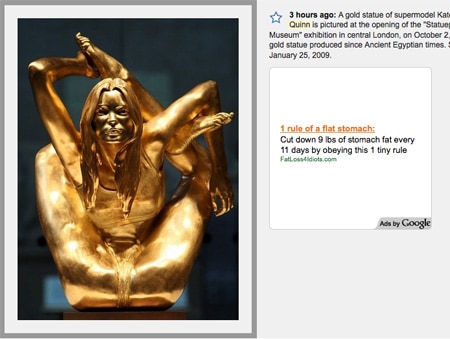 Artist Marc Quinn unveiled a solid gold statue of Kate Moss in London as part of an except called "Statuephilia: Contemporary Sculptors at the British Museum".
It's 50kg and reportedly the largest gold statue produced since Ancient Egypt.
But what you really have to love is the contextual ad that pops up on the report about it.