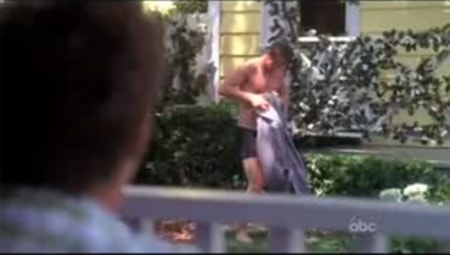 Took me a while to dig up this clip, but last Sunday's Desperate Housewives premiere featured this brief, spot-on bit.
Watch it, AFTER THE JUMP…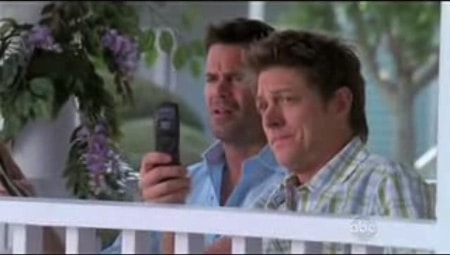 Incidentally, Shawn Pyfrom, who plays Bree van de Kamp's gay son Andrew, had this recently to say to People magazine about how he feels about playing gay in the show:
"I mean, I'm straight. If I say I'm uncomfortable with it, then I'm homophobic. If I say I'm okay with it, then I'm gay. It's an honor. I didn't know it would be so groundbreaking."
Matt Rettenmund at boy Culture suggests a re-do.