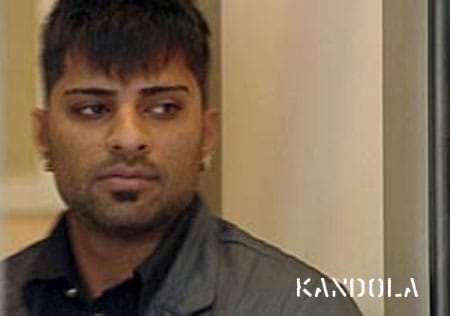 Yesterday, a judge upgraded charges against Michael Kandola, the man who attacked 27-year-old Jordan Smith as he walked hand-in-hand with his boyfriend on Davie Street in Vancouver in late September, from assault to aggravated assault: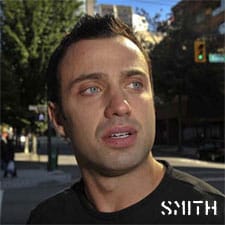 "Kandola was released without bail Tuesday morning after his court appearance, but with conditions that include having no contact with the victim, and a ban on entering the gay district in the city's West End."
Hundreds marched through Vancouver's west end over the weekend to a rally denouncing anti-gay violence in response to the Kandola attack:
"The Join Hands for Justice rally began at English Bay marched to the site where a man was violently assaulted last month as he strode hand-in-hand with his partner. The rally was escorted by a phalanx of motorcycle cops…Rally moderator Jim Deva told the crowd that he had asked the police to hold the rally. 'The police chief (Jim Chu) said, 'Of course, you can have a rally, and I want to speak at it," Deva said. Chu said it was not that long ago that the Vancouver Police Department was reluctant to participate in Pride Parades, but now he walks in them every year. 'We are happy to join you because you are our friends, our neighbours,' Chu said to huge applause."
Smith was knocked unconscious by the attack and now has his jaw wired shut in three places. Kandola is set to appear in court again on October 27.
Previously
Vancouver Gay Basher Appears in Court [tr]
Vancouver Man to Undergo Surgery After Anti-Gay Assault [tr]