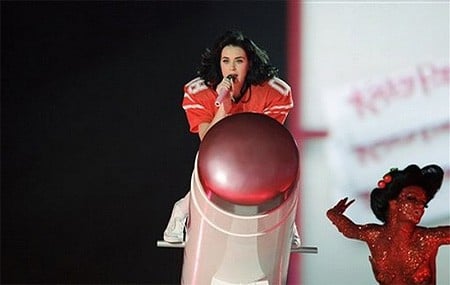 Across the pond there were other concert shenanigans happening.
Katy Perry, wearing an American football uniform, rode a giant dildo cherry Chapstick onto the stage at the 2008 European MTV Awards in Liverpool while she sang about kissing girls and liking it.
So much gender confusion, I can't take it!
Watch it, AFTER THE JUMP…
Perry later sat inside a giant banana and wore that Obama dress that was featured on the Paris runways earlier this year.