Former Memphis police officer pleads not guilty to civil rights charges in the videotaped beating of transgender woman Duanna Johnson while she was in custody: "Johnson, a biological male who lived as a woman, was being booked on a prostitution charge when the incident happened. A videotape of the beating was broadcast on Memphis TV stations and online in June, leading to McRae's firing. His former partner, James Swain, 25, was also fired." Today is the National Transgender Day of Remembrance.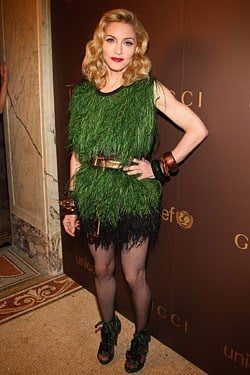 It's what being single does to a girl.

Guy Ritchie won't take a cent.

Two men plead not guilty to gay bashing murder of Liverpool teen Michael Causer.

Obama taps Arizona Governor Janet Napolitano as Homeland Security secretary. Politico: "Napolitano is a border governor who will now be responsible for immigration policy and border security, which are part of Homeland Security's myriad functions. Napolitano brings law and order experience from her stint as the Grand Canyon State's first female attorney general. One of the nation's most prominent female elected officials, she made frequent appearances on behalf of Barack Obama during the campaign. She was reelected to a second four-year term in 2006."

Brad Pitt comes face-to-Skype with a Bradaloonie.

The truth about Phyliss Burgess, the old lady who had her cross stomped at the Palm Springs 'No on 8' rally.

Detroit sports radio personality loses football bet, comes to work in drag.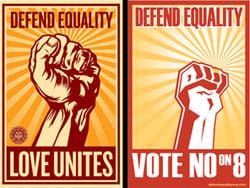 An interview with Aaron Harvey, whose work was the inspiration for the now well-known Shepard Fairey "Defend Equality" image: "I landed on a design that was certainly not new, but was new this go around — a raised fist of solidarity, with a twist: this fist also had a wedding band on it. The color scheme was also deliberate. The official "No on 8″ campaign was using a green check in their campaign which I felt was a visual oxymoron. I knew red needed to be part of the design. When I showed it to friends and colleagues some of them said 'Oooh that's kind of angry, how are you going to persuade people sitting on the fence with that?' Well, for me, it wasn't about persuading the other side. It was about my side, and getting my side to realize there was something they needed to get up and defend!"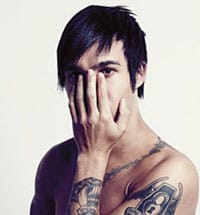 Pete Wentz on having his man part manscaping revealed to the world: "Honestly, I felt slightly overgrown in those pictures. If I had taken them for public consumption, I would have done it differently—groomed a little closer, better lighting."

Huckabee: Prop 8 did not ban same-sex marriage, it affirmed traditional marriage.

Campaign to move Sundance Film Festival out of Utah launches website.

New York's Triborough bridge renamed for Robert F. Kennedy.

Wentworth Miller to be out of work soon?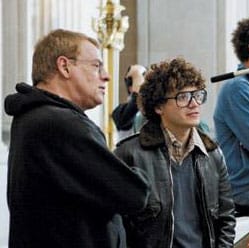 Time Out New York interviews activist Cleve Jones: "I think there are lots of Harveys out there, but the movement has changed. The charismatic individual leaders who were able to get things done by the sheer force of their personalities—we don't see them anymore. In Harvey's day, we didn't have infrastructure. We just had individuals with big ideas and big mouths. When Harvey ran for office, we had to raise $30,000 to get him elected, and that was a challenge. Today there are hundreds of gay organizations around the country that routinely raise and spend millions a year. We didn't have community centers, churches and youth groups, and of course, we didn't have HIV/AIDS. I think people like Harvey and myself are really anachronisms. Probably the last leader of that style was Larry Kramer."

Home Depot founder Bernie Marcus on electing Republicans: "If a retailer has not gotten involved with this, if he has not spent money on this election, if he has not sent money to Norm Coleman and these other guys, [then those retailers] should be shot; should be thrown out of their goddamn jobs."